La Jolla Dentist
Our practice has served La Jolla and the surrounding San Diego area for over 30 years. We are proud to provide our clients with the latest technology and innovative techniques. Our philosophy is built on conservative and comprehensive dentistry that meets the needs of our patients.
Our friendly staff is committed to providing the best experience for each of our patients. Get to know a little about the people you see every time you visit our office.
TESHA
– Office Manager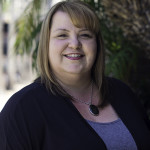 Tesha has a positive and outgoing personality, she has been with our office for over a year and a half and is a welcome addition to our team. Tesha has been in patient care for over 18 years and loves it, she loves the patients and she is always willing to help in all aspects of her job, helping the patients or helping the team. When she is not at the office she loves spending time with her family and 2 dogs Mia and Max
ELSA
– Assistant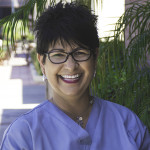 Elsa is friendly and welcoming, she greets every patient with a smile. Elsa has been in dentistry for 30 years and loves what she does. Elsa was born and raised in San Diego. When Elsa isn't assisting she is very involved and active in her church and she loves spending time with her 2 sons David and John John, her granddaughter Kiana 8 yrs. old and grandson Enzo 3 yrs. old. Elsa's FAVORITE place to visit is Disneyland.
NANCIE
– Assistant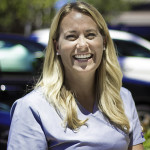 Nancie is outgoing and happy, she enjoys interacting with the patients. She was raised in the Northwest and relocated to San Diego with her family in 2013. She graduated Ricks College with a degree in Agriculture Business with her husband. When she's not at the office she enjoys running, teaching at her church, and spending time with her family, raising her 3 boys and their chickens.
TERRI
– Hygienist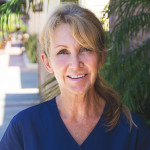 Terri is always in a great mood and loves taking care of her patients. Terri has been a dental hygienist with this practice for over 30yrs. She was born in Minnesota but grew up in central California and received her Dental Hygiene degree in Fresno. She works part time and spends the remainder of her time with her husband Kevin and children Stephen 25 yrs. old, Elya 22 yrs. old and Michael 17yrs old.
HEDY
– Hygienist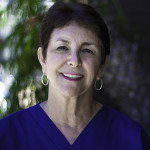 Hedy enjoys getting to know the patients and remembers just about everything about each patient and has developed many friendships over the years that has been a great plus to her career. Hedy has been a hygienist since 1973 and has practiced in San Diego her entire career. She has been at our practice for 18 years. Hedy went to San Diego State followed by Foothill College where she received her Dental Hygiene training. As most of her patients know when Hedy is not at the office she loves spending time with her family, she has a son Tyler who is married with an adorable baby girl Gracie. She also enjoys, tennis, bowling, golf (but admits she's not very good).
EMILY
– Hygienist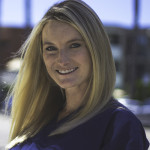 Emily is always happy to see her patients and loves getting to know them Emily is committed to providing them with a comfortable and thorough experience for each of their hygiene visits.  Emily grew up in San Diego and fell in love with the beaches and sunshine.  After attending the University of Colorado for dental hygiene and living in San Francisco for a year, she was determined to return home.  When she's not at the office, Emily is spending time with her husband Brad and their two beautiful daughters, Maia and Taylor.