Dental Services in La Jolla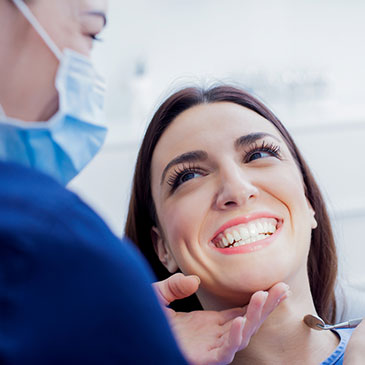 As a general dentist, Dr. Weston Spencer acts as an advocate for his patients' oral health. Whether they require routine services, such as professional teeth cleanings or thorough oral exams, or more extensive work, such as dental extractions or root canal therapy, he is ready to identify their dental needs and respond with the optimal treatment plan available. If he can provide that general dentistry service at his La Jolla – North Pacific Beach dental office, he will do so. If he needs to call upon the assistance of a specialist, then that is the action he will take. He is guided at all times by the best interests of his patients.
We invite you to explore the many general dentistry services available at our San Diego practice. Each of these treatments can be customized to your unique oral health needs. If you have any questions, or you wish to schedule your general dentistry appointment with Dr. Spencer, please contact our La Jolla – North Pacific Beach dental office today.
Our General Dental Services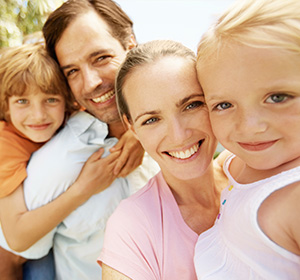 We are proud to feature the following general dentistry services at our practice:
Same Day Implants: For patients who require emergency tooth replacement or who have sufficient jaw bone density, same day dental implants may be a viable alternative to traditional dental implants. Same day implants restore immediate form and function to mouths affected by missing teeth.
Preventative Care: An ounce of prevention truly is worth a pound of cure. Our preventative dentistry services can help you to avoid such serious oral health problems as gum disease and tooth loss, and maintain your beautiful smile for a lifetime.
Sedation Dentistry: Dr. Spencer offers multiple types of dental sedation, which can help patients who are anxious or fearful of undergoing dental treatment to receive the care they need while being relaxed and stress free.
Invisalign®: Invisalign® clear plastic aligners offer a comfortable, cosmetically appealing alternative to conventional wire-and-bracket braces. These extraordinary aligners can be removed for eating, brushing, and flossing; plus, because they are virtually invisible, no one needs to know that you are undergoing orthodontic treatment.
TMJ Disorder Treatment: Dr. Spencer's conservative approach to dentistry enables him to effectively treat TMJ disorder and its painful, sometimes debilitating symptoms without the need for invasive surgery.
Dental Bonding: Dental bonding is a quick, easy way to achieve a healthier-looking smile by concealing flaws such as chips, cracks, and discoloration with a composite resin material.
Root Canal Therapy: Contrary to its reputation, root canal therapy actually causes little to no discomfort in patients while helping to relieve the pain of root canal infections and salvage as much of the affected natural tooth as possible.
Dental Extractions: While Dr. Spencer will always try to salvage a natural tooth whenever possible, sometimes a dental extraction is necessary to preserving the health of the mouth.
Oral Health Care and Hygiene Services: Dr. Spencer offers a full range of oral health care and hygiene services, including the education patients need to keep their teeth and gums in optimal condition between appointments.
Pediatric Dentistry: As part of our commitment to offer exceptional dental care to patients of all ages, we offer pediatric dentistry treatments and services of the highest quality, including preventative dental exams.
Inlays and Onlays: Inlays and onlays are ceramic restorations used to repair damage too extensive for tooth-colored fillings. Inlays are custom-crafted to replace missing tooth structure within the protruding cusps of a tooth while onlays extend to at least one of the cusps
Mouth Guards: Whether you are an athlete participating in a contact sport or you grind your teeth in your sleep, a custom mouth guard will provide the protection your teeth need from harm, comfortably and effectively.
Learn More about Our General Dentistry Services
To find out more about the general dentistry services available at our La Jolla – North Pacific Beach dental office, or to schedule your initial consultation with Dr. Weston Spencer, please contact our San Diego practice today.