Composite Fillings La Jolla CA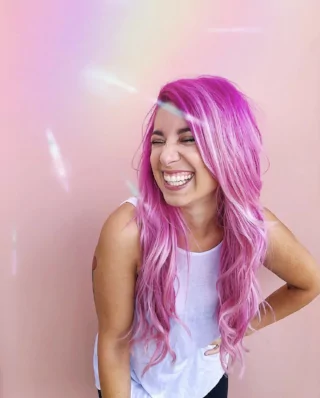 Cavities, small cracks, discoloration, and mild gaps between the teeth can all be treated with a simple
dental bonding procedure
. Dental bonding with tooth-colored dental fillings at our
La Jolla – North Pacific Beach
cosmetic and
restorative dentistry
office is an easy way to conceal flaws in a cosmetically appealing way, while also providing protection against further harm for mildly damaged teeth. These composite fillings are also mercury free, unlike their silver amalgam counterparts, yet they are every bit as strong and durable as metal fillings.
Dr. Weston Spencer is pleased to provide our patients with the most advanced and effective treatments that cosmetic dentistry has to offer. The dental bonding procedure is quick and efficient, requiring only a brief appointment to apply the composite resin material. Patients in our San Diego area office emerge with vibrant, healthy-looking smiles after just a single visit.

Contact Us For Composite Fillings
Tooth Colored Dental Fillings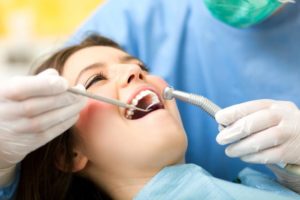 Dental bonding is used to correct a variety of minor tooth problems. The most common bonding procedure is used to fill cavities to protect the tooth and prevent the decay from growing more severe. Dental bonding may also be used to correct minor chips, small cracks, and even discoloration. We recommend tooth-colored dental fillings at our dental office in La Jolla – North Pacific Beach to preserve the overall appearance of the smile.
Dental bonding is best used to correct minor flaws in the teeth – for more extensive smile makeovers, alternative treatments such as porcelain veneers or dental crowns may be recommended. If you are interested in dental bonding as a cosmetic solution, take time at your next preventive dental check-up to learn which procedures might be right for you.

Contact Us For Composite Fillings
What is the procedure like?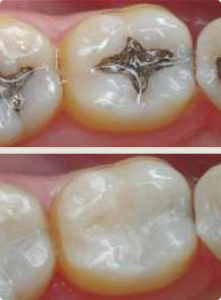 After applying a local anesthetic, Dr. Spencer will gently scuff the surface of the tooth to prepare the surface for the bonding material. Once the tooth is prepared, the dentist will apply the tooth bonding material to the tooth to cover or fill the cavity, repair the chip or crack, or cover discoloration. In the case of cavities, additional drilling may be used to remove decay. The tooth bonding material is then cure with a special light. Once the curing process is complete, the tooth-colored filling will be buffed to match the shine of the natural enamel.
As with most dental procedures, there is typically mild soreness once a dental filling has been applied. We recommend a mild, over the counter painkiller such as ibuprofen if you experience soreness. However this pain quickly subsides on its own. With proper oral hygiene, tooth-colored composite fillings may last up to six years.
Cosmetic Dental Fillings
Traditional fillings composed of silver amalgam are also available to fill cavities; however, we strongly recommend patients seek tooth-colored fillings when repairing cavities, especially in the front facing teeth. Patients enjoy more satisfaction with tooth-colored fillings that complement the color of the rest of their teeth. Metal fillings are durable, but many patients find the cosmetic interruption to their smiles to be undesirable over time.

Contact Us For Composite Fillings
Learn More about Composite Fillings
If you are in need of a tooth-colored filling to treat a cavity, crack, or chip, or if you are interested in the cosmetic possibilities of dental bonding, please contact our cosmetic and restorative dentistry practice to schedule your initial consultation today.