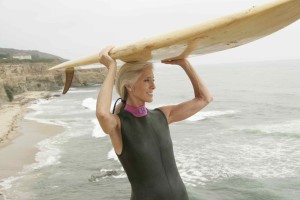 During your first visit to our office, we want you to feel comfortable knowing that you will be well cared for by all of our staff. We have provided quality care to the San Diego area for many years and intend to continue serving our patients for many more to come.
From the moment you walk through our doors, it is our goal to make you feel like family. We want you to know we are here to care for you at every visit. We strive to maintain long-term relationships with each our patients.
Coming Prepared
When you arrive for your first visit, we will guide you through all of the necessary steps. You don't need to bring much. We'll have a few short forms to fill and we'll need a copy of your insurance card. We accept all PPO insurances in order to better service our community. If you have recent X-rays from another office, we can request their transfer or you are welcome to bring them with you.
When you arrive for your appointment, we are eager to get started. We know your time is valuable, so you can expect to be seen on time, every time.
Sedation Dentistry Options
Dr. Weston Spencer offers minimal and moderate sedation dentistry options that can help to soothe patient anxiety before and during procedures. These types of sedation dentistry differ from the full sedation used primarily during surgical dental procedures.
Sedation dentistry can also help Dr. Spencer to complete multiple and complex treatments during fewer visits, which can also help to alleviate dental anxiety.
Are you ready to make your first appointment with Dr. Spencer? We invite you to reach out and schedule your consultation with Dr. Spencer, today.
Spa-Like Treatment
Your comfort is of the utmost importance to Dr. Spencer, for every examination and dental procedure. We offer warm soothing blankets, comfortable pillows, and even lavender-scented towels to help enhance your relaxation experience.
Each step of each procedure is conducted with your comfort in mind. From keeping you relaxed during your examinations, to using digital impressions in lieu of the traditional impression trays that can feel uncomfortable. Your comfort is our focus.
Your Dental Goals
When you visit our La Jolla office for the first time, we want to understand your dental goals. Whether you are in need of intensive restorative dentistry or are simply seeking a routine oral exam and teeth cleaning, we establish a treatment plan that works for your individual needs. We're here to provide you service for the long term. Dr. Weston Spencer will discuss your goals for the immediate future as well as five years and even 20 years into the future, while taking a conservative approach to your dental needs.
It is through this outlook that we are able to address more immediate concerns first and foremost without overwhelming and unnecessary procedures. We will develop a treatment plan that works for you on an individual basis and we can make adjustments as needed should something change.
Comprehensive Dental Care
Your dentist visit isn't just about caring for your teeth and gums. Your oral health offers insight into your overall health. Dr. Spencer will discuss your health history and any current medications to establish a clear understanding of your dental needs. After your history is established, Dr. Spencer will take a tour of your mouth – exploring the health of your gums and each tooth to provide thorough and comprehensive care.
Throughout your visit, it is our goal to make you feel relaxed, knowing that you are provided with the best comprehensive care available. Dr. Spencer and his staff are happy to answer questions and provide explanations to set your mind at ease. As part of our conservative approach at dentistry, X-rays are only taken as needed to provide insight towards your care. We keep your goals in mind throughout the process so that you are satisfied at every step of the process.
When your visit is complete, we offer each of our patients a soothing and luxurious lavender-infused towel. This relaxing treatment is a small but pleasant amenity that is enjoyed by all of our patients following each visit.
It is our goal to make you feel at ease during each of your visits to our San Diego area dentistry office. Whether it is your first visit or you've been a loyal patient for 20 years, we are here to provide the comprehensive and conservative care you expect from our La Jolla dentist office.