Has your mouth succumbed to dental disease, decay, trauma or infection, and your smile seems beyond repair? You may benefit from a process called full mouth reconstruction. La Jolla – North Pacific Beach dentist Weston Spencer is a highly sought-after full mouth reconstruction provider serving the North County areas of San Diego. He welcomes you to book a consultation at his office to learn more about the step-by-step process.
The Consultation and Examination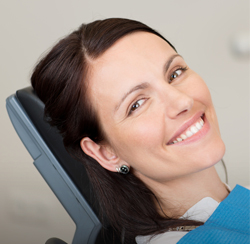 If you suspect that you need extensive dental work (possibly full mouth reconstruction), the first step is to schedule a consultation with Dr. Spencer. During this appointment, the two of you will discuss your chief concerns, needs and goals of treatment. What do your ideal results look like? How quickly would you like to see results?
Your dental health history, medical history and any relevant lifestyle factors, such as the medications you take and whether you smoke, will be discussed. You will be asked about any physical issues, fears or anxieties that make dental treatment difficult, and whether sedation dentistry would be helpful during your appointments.
Dr. Spencer will also perform a comprehensive oral, head and neck examination to establish the extent of the problems and the correction needed. He will look at the following and make a diagnosis:
The condition of your teeth – Are there any cavities, decay, excessive wear, chips/cracks or root canal problems?
The condition of your gum (periodontal) tissues – Are there any pockets or other signs of periodontal disease? Is there excessive or insufficient gum tissue?
Your bite – Do you have pain when you close your mouth or chew? Is your bite causing abnormal wear or damaging your teeth? Do you have other problems with the way your teeth fit together, your temporomandibular joint (TMJ) or jaw muscles?
The appearance of your teeth – How do your teeth look in terms of shape, size, color and uniformity? How do your teeth look in relation to the rest of your mouth, gums, lips and face?
Records and Dental Models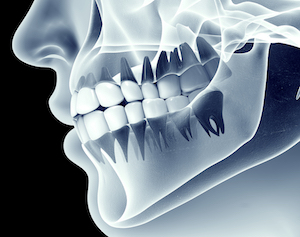 In addition to Dr. Spencer's visual exam, he will also take some records of your mouth, including X-rays, photographs and impressions of your teeth. X-rays and intraoral images are helpful to look at structures of the mouth that aren't visible to the naked eye. You will also have photographs taken of your teeth and face to serve as the "before" image of your "before and after."
Digital Smile Design
Next is what Dr. Spencer refers to as "Digital Smile Design." This is the process of creating a digital design of where your teeth are, and where they will be after treatment. Using digital scanning technology, Dr. Spencer can later create a three-dimensional model of any planned restorations or prosthetics.
You will be able to "try on" provisional restorations to get an idea of what they look and feel like. This try-out period is extremely helpful as you can provide valuable feedback about your mock-ups to refine the permanent restorations.
Developing Your Dental Treatment Plan
Based on the results of Dr. Spencer's visual exam and the records and models, he will explain, step-by-step, the best combination of treatments and procedures to help you achieve optimal oral health and a complete set of healthy teeth.  This could involve any of the following:
the placement of multiple dental crowns, veneers or implants
the placement of All-on-4 to replace all of the teeth in the upper or lower jaws
orthodontic treatment
corrective jaw surgery
You can take home a written copy of your proposed treatment plan and spend some time thinking about how you would like to proceed. You should also receive some information about the estimated cost of full mouth reconstruction.
Treatment Timeline
Most full mouth reconstruction treatment plans require multiple phases and office visits. Due to the cost of treatments and the timeline of certain procedures, Dr. Spencer may discuss phasing out your treatment plan across multiple months or even a few years. This can be helpful for budgeting purposes or simply spacing out time-consuming dental work.
At some point during your full mouth reconstruction, Dr. Spencer will probably work with a special laboratory or technician to construct restorations or prosthetics. He also may send you to a specialist (i.e., a periodontist, oral and maxillofacial surgeon, endodontist) if needed for pertinent treatments. All of this will be discussed in advance.
Adjusting to Your New Smile
When your full mouth reconstruction treatment plan has been completed, you will receive detailed instructions for maintaining your results long-term. Dr. Spencer will explain when to return to his office for dental check-ups and exams, and what you can do at home to maintain optimal oral health.
Contact Us for Smile Design in La Jolla!
If you have questions about any of the steps of full mouth reconstruction, La Jolla – North Pacific Beach dentist Weston Spencer encourages you to call or email our practice today.