Prepless Teeth Veneers La Jolla
Any number of situations can lead to a patient being unhappy with and even ashamed of the look of his or her smile. Teeth veneers can help to transform your smile into one that you are proud to show off. Traditional porcelain veneers have long been the go-to choice for patients and their dentists alike. Dr. Weston Spencer offers his patients prepless veneers, as an alternative.
There are several key differences between traditional veneers for teeth, and prepless veneers. An understanding of the differences between the two types of veneers can help you to make your decision about this dental cosmetic surgery procedure.

Get a FREE Prepless Veneers Consultation
An Understanding of Porcelain Dental Veneers
Dental veneers are thin pieces of porcelain custom-crafted to fit to each of your teeth. They are wafer-thin, custom-made and colored specifically for your teeth. Once your veneers have been made, a process that can take up to 8 weeks to complete, the veneers are bonded to your teeth. This will instantly alter the size, length, and overall appearance of your teeth.
Look at Shiloh SMILE MORE
With 4 Veneers!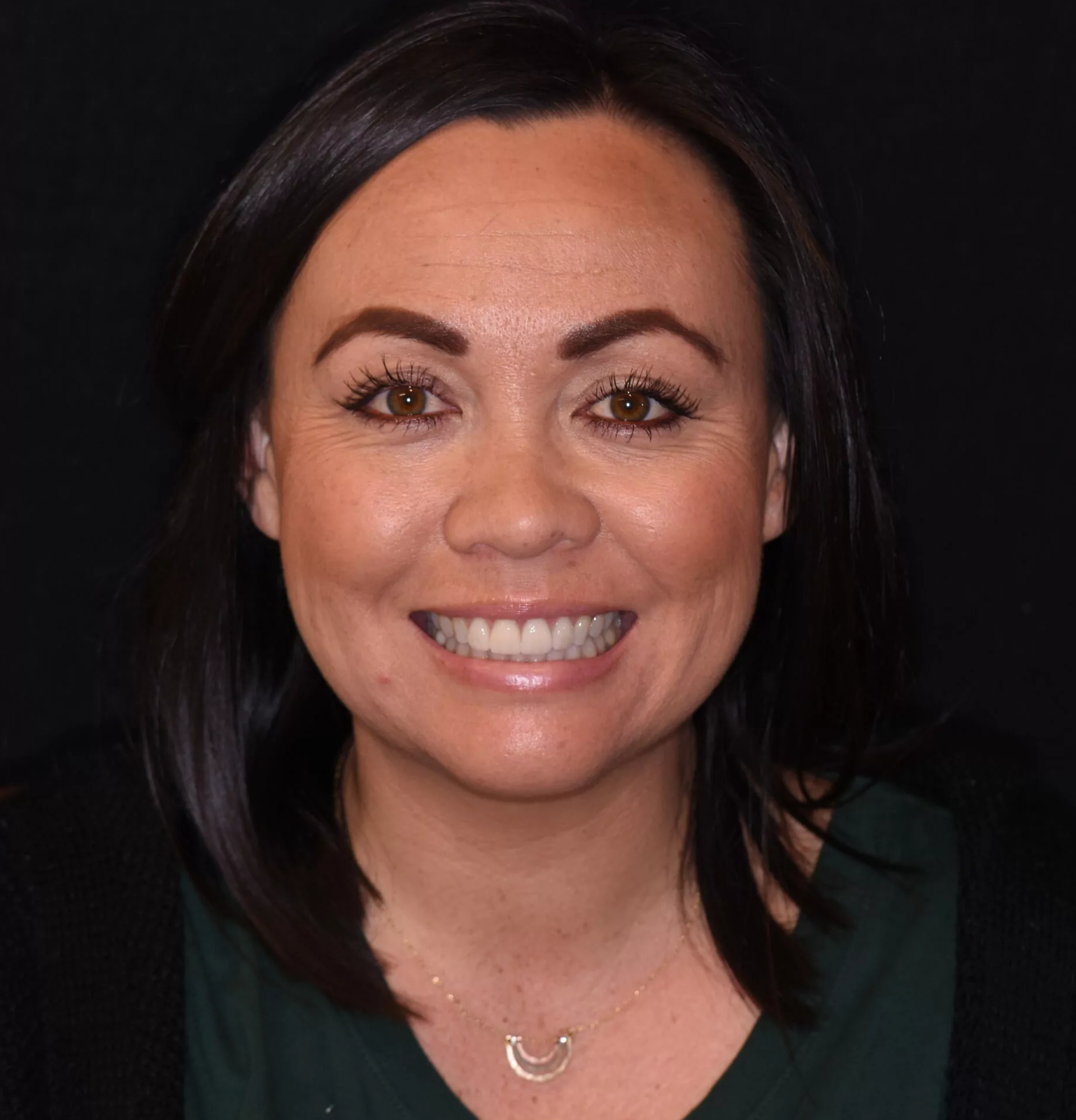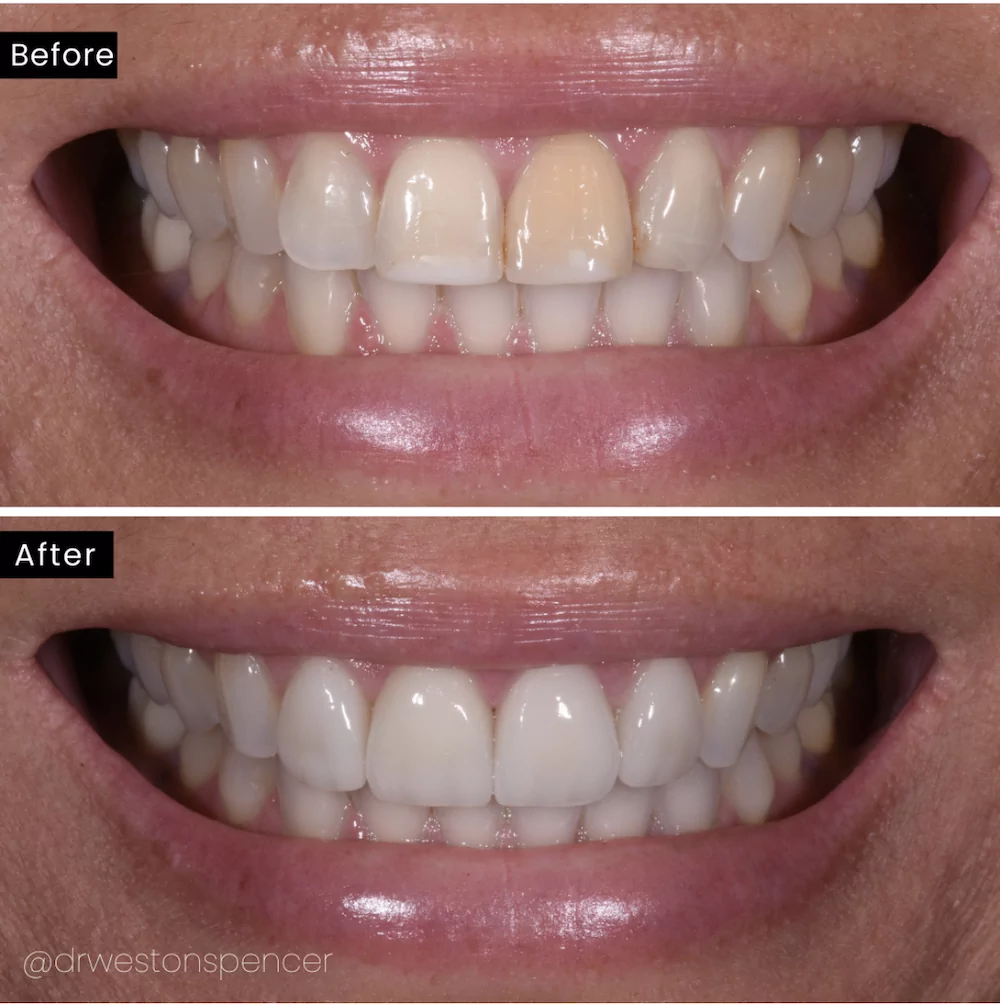 ---
To prepare your teeth for traditional veneers, your dentist will remove about half a millimeter of the enamel from each tooth.
With prepless dental veneers, there is not only a much shorter waiting period, but your teeth do not need to have any of the existing enamel removed.

Get a FREE Prepless Veneers Consultation
Benefits of Prepless Veneers for Teeth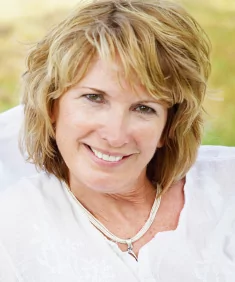 Prepless teeth veneers have a number of benefits:
Dr. Spencer offers his expertise to get your veneers in place with much less preparation needed, when compared to what is needed for traditional veneers.
There will be little or no removal of the enamel on your teeth and no need to alter the overall natural structure of your tooth. Prepless veneers are a much less invasive option for teeth veneers, and don't involve shots, drilling, or teeth grinding.
Prepless veneers placed by Dr. Spencer can get you faster results and your winning smile in much less time. They are an effective solution to help with crooked, chipped, or gapped teeth. They can restore your confidence in your smile.
Prepless veneers for teeth are durable and will last for decades with the right type of oral hygiene and care. An added bonus is that prepless veneers are reversible and can be removed without the worry of permanent damage to the natural structure of the tooth.
Look at Alexis SMILE MORE
With 10 Veneers!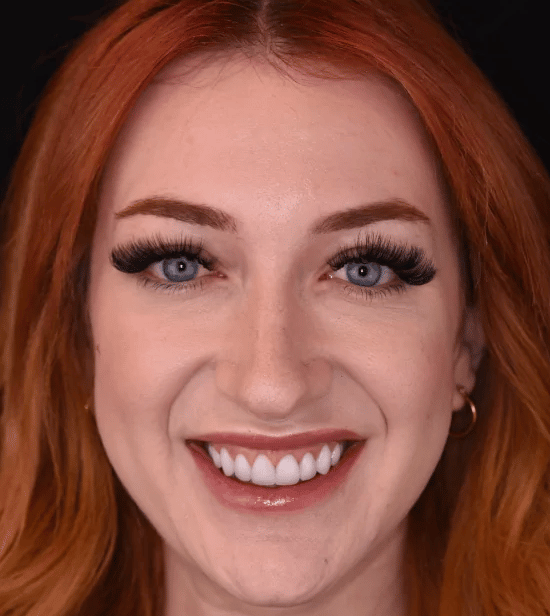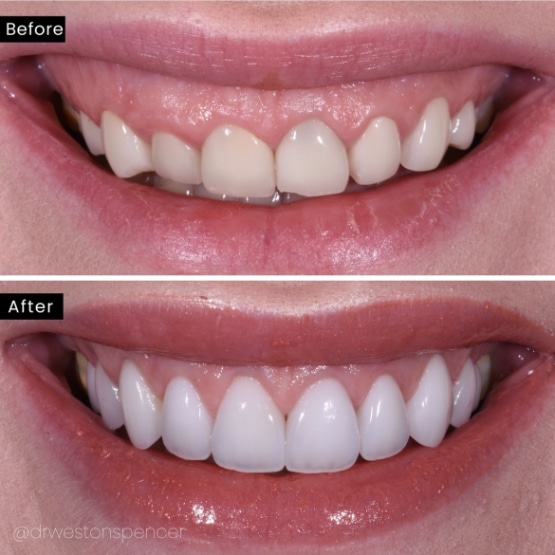 ---
Schedule a Prepless Teeth Veneers Consultation in La Jolla!
Are you ready to transform your smile? Learn more about teeth veneers, and get the smile makeover that you deserve, by scheduling a consultation with Dr. Weston Spencer.
---
The First Time Any Cosmetic Dentist Did That For Me!
You can tell Dr.Spencer really cares. I went in for a consultation today for porcelain veneers and he used this temporary material to show me a preview of what my smile could look like. He shaped a potential smile on my own teeth!! It turned out so beautiful I loved being able to see it on my actual teeth. I would say that was the first time any cosmetic dentist did that for me. He took the time to answer my questions and took lots of photos. The visit was about an hour long.
~ Grace L.
---