Complete Smile Makeover Options in La Jolla

Although full mouth reconstruction and smile makeover have similarities, they are performed with different goals in mind. Full mouth reconstruction is something you need, and a complete smile makeover is something you choose to have. Patients seeking smile makeover and full mouth reconstruction in La Jolla – North Pacific Beach rely on the expertise of Dr. Weston Spencer for long-lasting results.
What Does Full Mouth Reconstruction Accomplish?
Full mouth reconstruction rebuilds, restores or replaces most or all of the teeth in the mouth. It can also remedy problems with the way the teeth fit together, the jaw joint or jaw muscles. Conditions that would necessitate a full mouth reconstruction include the following:
Severely worn teeth, possibly due to chronic grinding or long-term acid erosion
Multiple broken teeth
Multiple missing teeth
Complete edentulism (toothlessness)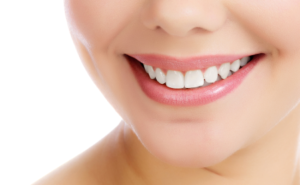 Full mouth reconstruction combines general and restorative dentistry treatments. A full mouth reconstruction treatment plan could include the placement of multiple dental crowns, implants or the All-on-4 system. The scope of treatment generally takes several months or even years to complete. The end goal is improved oral health and function and a complete set of strong teeth.
Just because full mouth reconstruction is necessary doesn't mean the results aren't attractive. You can make choices about your treatment and tooth restorations to create a more beautiful smile. For example, if you have cavities that need to be filled, you can opt for attractive tooth-colored fillings rather than metal or amalgam fillings. Or, implant-retained denture systems like All-on-4 are very lifelike and look nice. You may receive a set of veneers, which are virtually indistinguishable from natural (beautiful) teeth.
What Does Complete Smile Makeover Accomplish?
Smile makeover is primarily performed to improve the appearance of the teeth and overall smile. It can transform the color, shape or size of the teeth, but it doesn't address health or functional problems with the teeth (or the gums or jaw). Smile makeover candidates should have good oral health with no signs of disease or decay. Cosmetic conditions that can be treated with smile makeover include the following:
Dull or discolored teeth
Teeth that are uneven in shape or size
Spaces between the teeth
Crooked or crowded teeth
Smile makeover usually involves a combination of cosmetic dentistry treatments such as teeth whitening, dental bonding, gum recontouring, the placement of porcelain veneers or crowns and Invisalign. These procedures may be spaced out and performed in a certain order; for example, veneers may be placed and then the rest of the teeth later whitened to match the bright white color of the veneers.
What Do Full Mouth Reconstruction and Smile Makeover Have in Common?
Combine two or more treatments to address multiple problems
Tailored to the unique needs of the patient
Usually take at least a few months to complete
Require the training, experience and skill of a remarkable dentist
For more information about whether full mouth reconstruction or smile makeover is more suitable for your dental needs, Dr. Weston Spencer welcomes you to schedule a consultation at our dental office in La Jolla – North Pacific Beach where we offer dentistry services to anyone in the surrounding San Diego area.