LA JOLLA DENTIST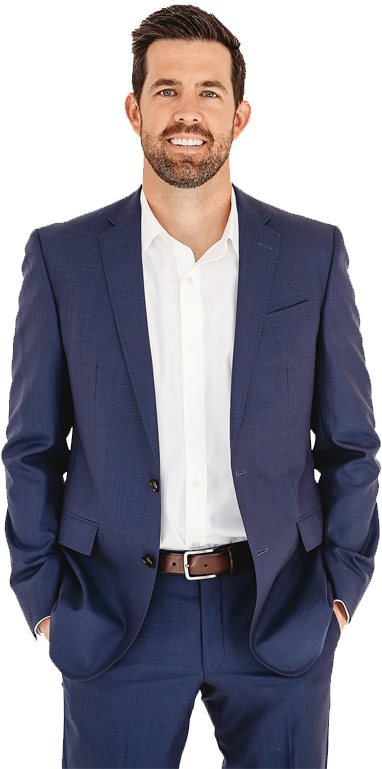 Our practice has served La Jolla and the surrounding San Diego area for over 30 years. We are proud to provide our clients with the latest technology and innovative techniques. Our philosophy is built on conservative and comprehensive dentistry that meets the needs of our patients.
Our friendly staff is committed to providing the best experience for each of our patients. Get to know a little about the people you see every time you visit our office.
---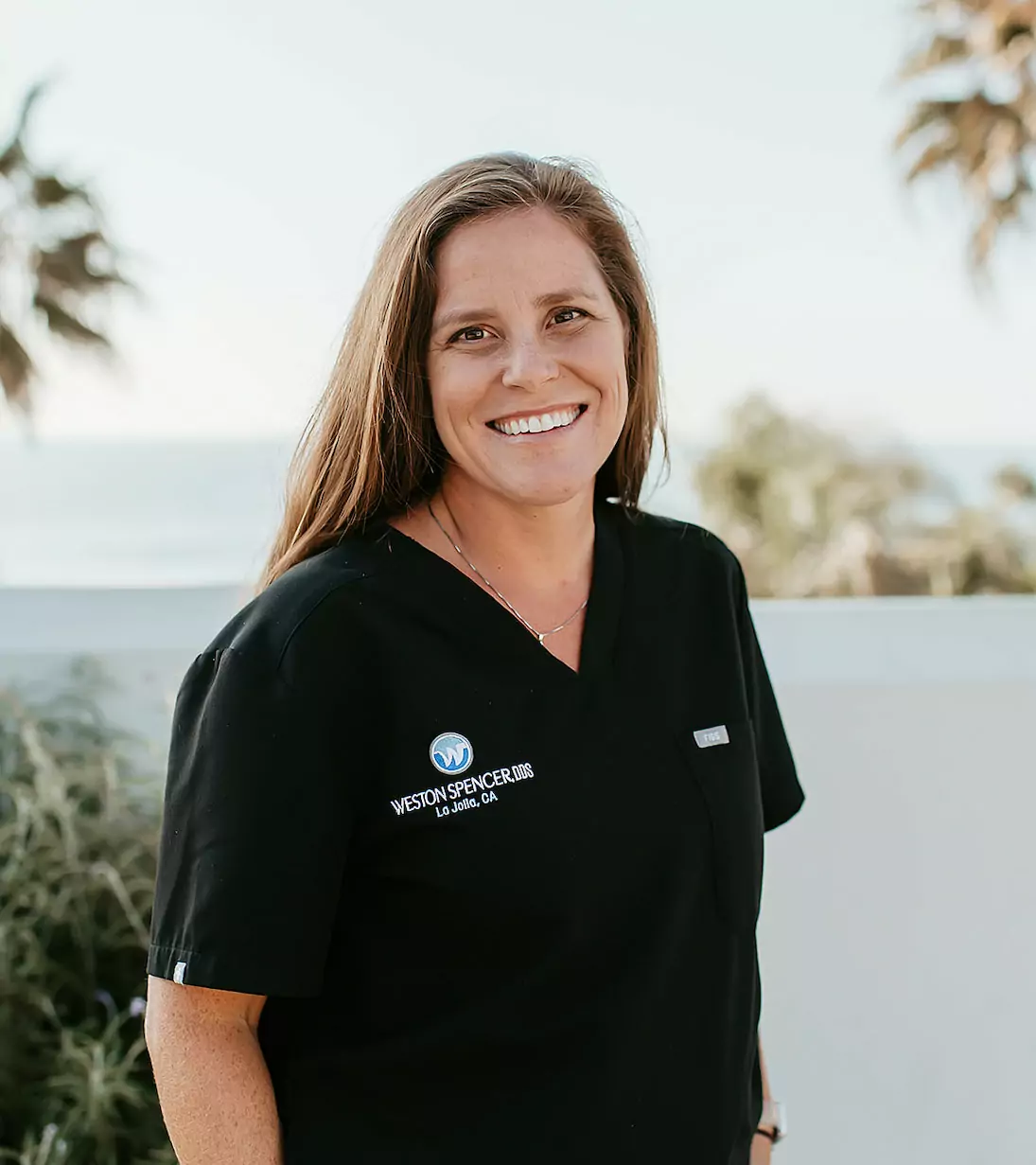 Dr. Rucks
Dr. Lindy Rucks is giving patients the ability to smile confidently, because there is beauty in every smiling face.
Dentistry is a combination of critical problem solving, artistry, and listening. Dr. Rucks strives to maintain excellence in each. A love of problem solving led her to a degree in Genetics and Bacteriology from the University of Wisconsin. After you get to know her friendly personality, you will see why she quickly pursued a career built on relationships. She obtained her dental degree from the University of Illinois-Chicago in 2005, receiving the American College of Prosthodontics Award for Outstanding Undergraduate Achievement. She has continued her training through mentorship, workshops, and national and local study clubs in her pursuit to provide outstanding care. She served as an officer in the local component of the Illinois Dental Society for many years and worked for legislation to protect and improve the oral health of all. She also volunteers her services through local organizations providing care to the most vulnerable of our population.
Before moving with her family to San Diego, Dr. Rucks built a large family practice near Chicago, Illinois. She cared for families, sometimes treating four generations. Her practice focuses on thorough diagnosis and involving her patients in selecting the best course of treatment for each, based on their desires and needs. Whether the treatment is a simple filling, or a complex reconstruction of the entire mouth, giving patients the ability to smile confidently is her ultimate goal.
Away from the office Dr. Rucks devotes her time to her husband and three active daughters. She can usually be found on the sidelines of a field hockey or basketball game. As a family they enjoy watersports, such as wakeboarding and waterskiing. But on the rare days Dr. Rucks has time to herself, she heads to the sky. Dr. "Lucky" Lindy Rucks has been a private pilot since 2012.
---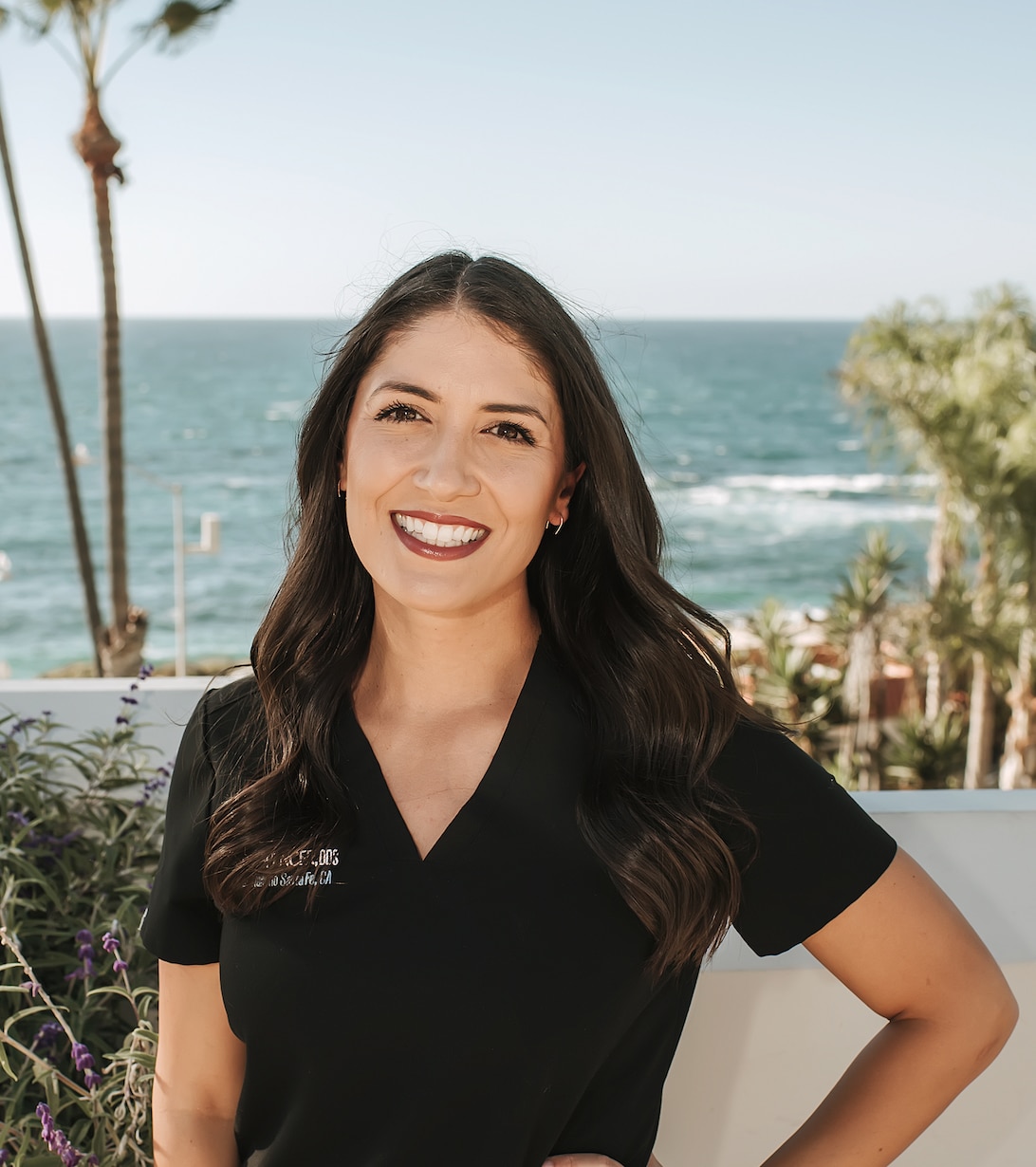 Danielle
– Registered Dental Hygienist –
Danielle grew up in Alpine, CA and currently lives in Kensington with her boyfriend, Ryan. She loves spending time with her family, playing soccer and is a newly certified scuba diver!
---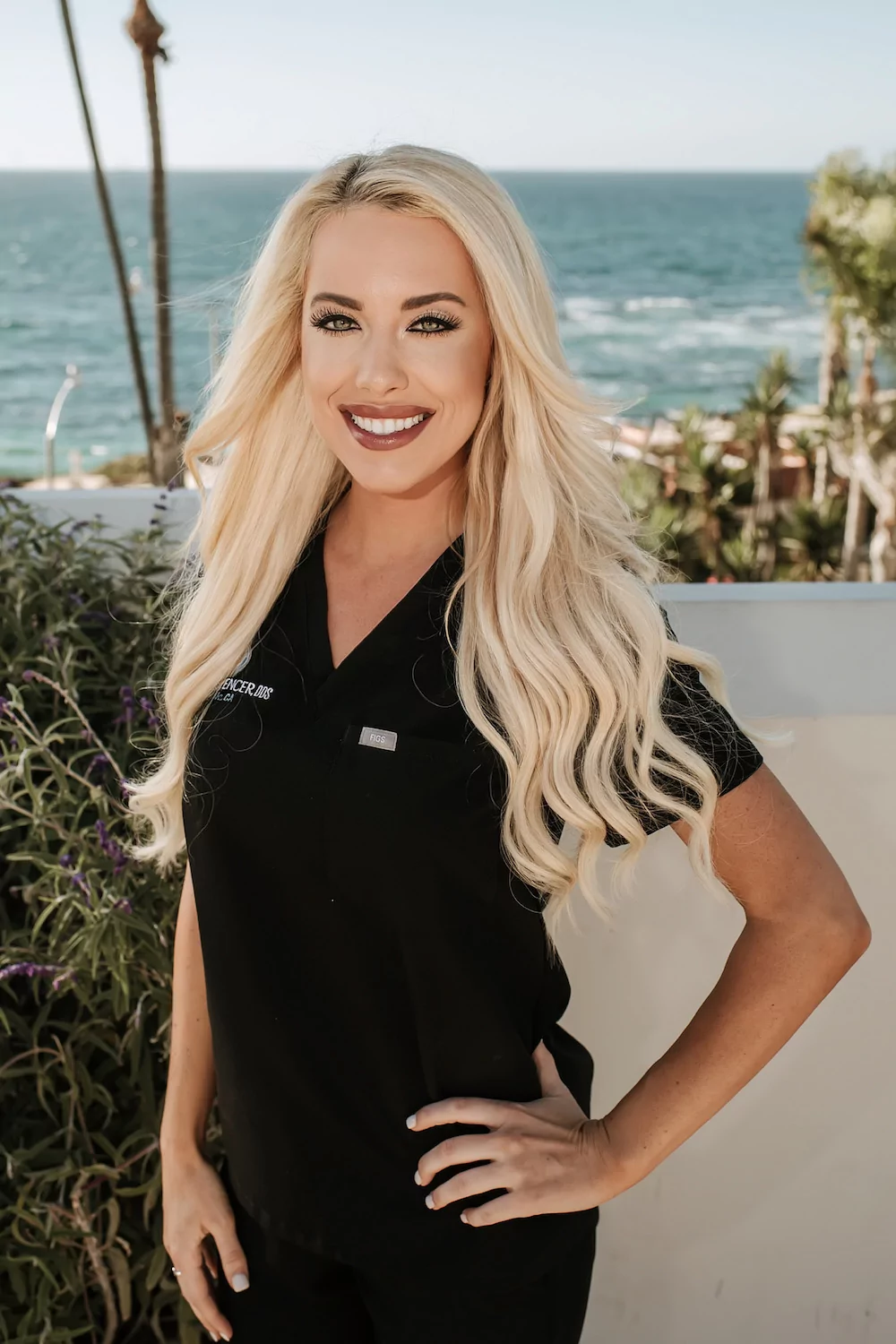 Ashley
– Registered Dental Hygienist –
Ashley was born and raised in San Diego. She lives in Bay Park with her husband, Matthew. Outside of the office she enjoys playing golf, running at the beach and spending time with her french bulldog, Daphne.
---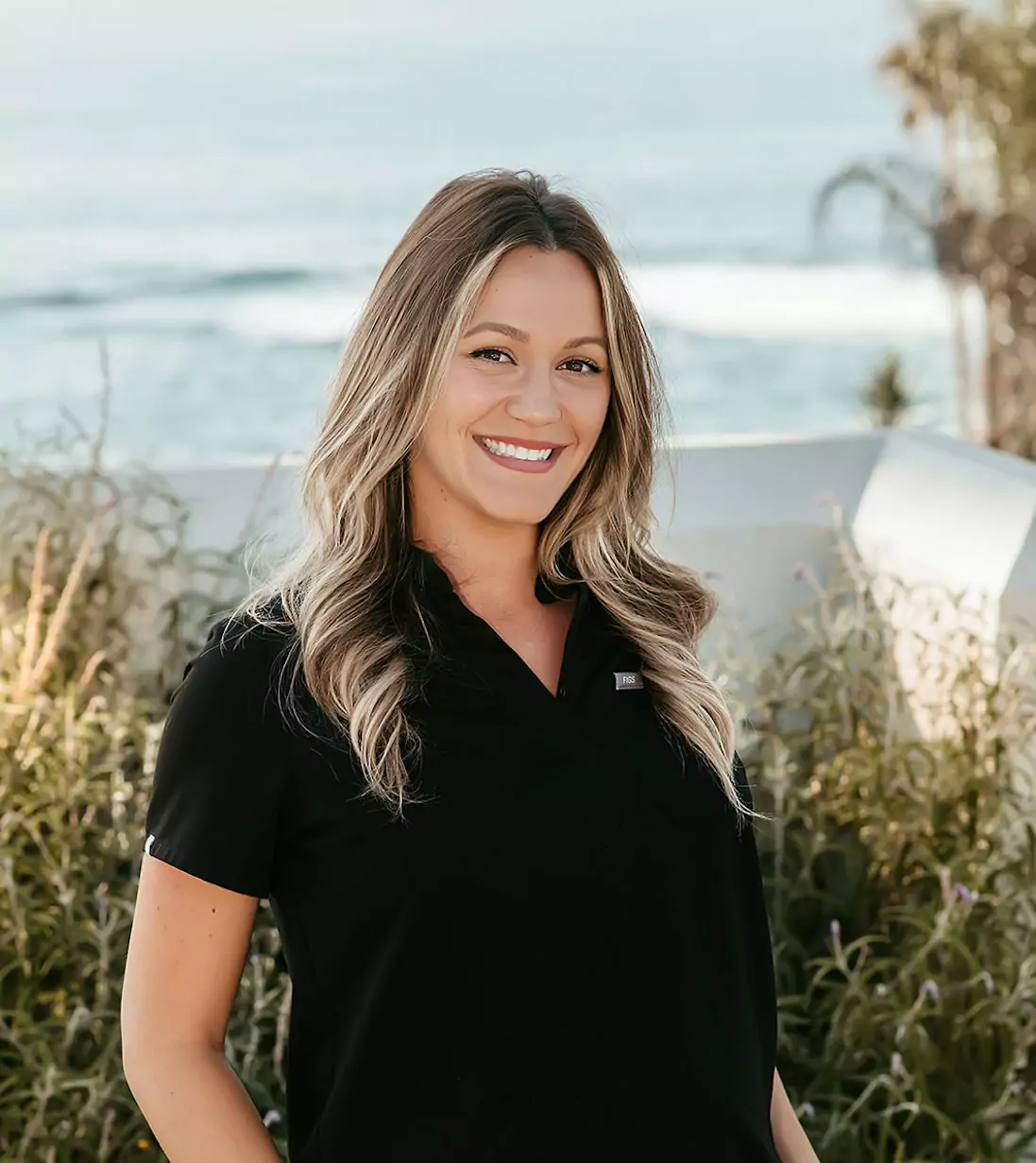 Taylor
– Registered Dental Hygienist –
Taylor is a San Diego native. She currently lives in Temecula with her husband Reese, baby Finn and 2 rescue dogs. In her free time she enjoys spending time with her family and exploring her new city of Temecula.
---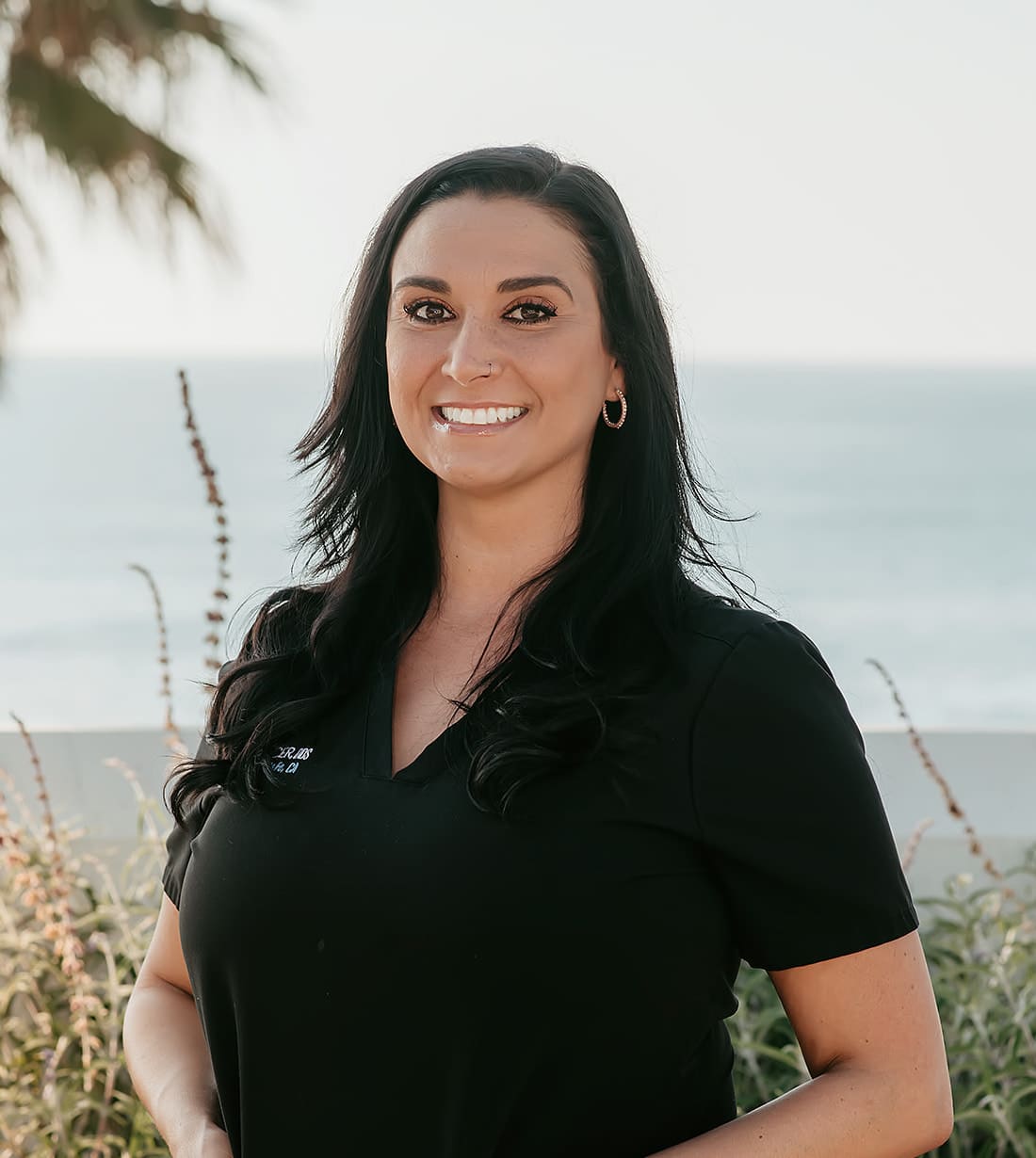 Alexis
– Registered Dental Assistant –
Alexis is a third generation San Diegan. She loves to go camping with her 2 kids, Wyatt and Brodie. She is also an animal lover and has dogs, fish and a frog.
---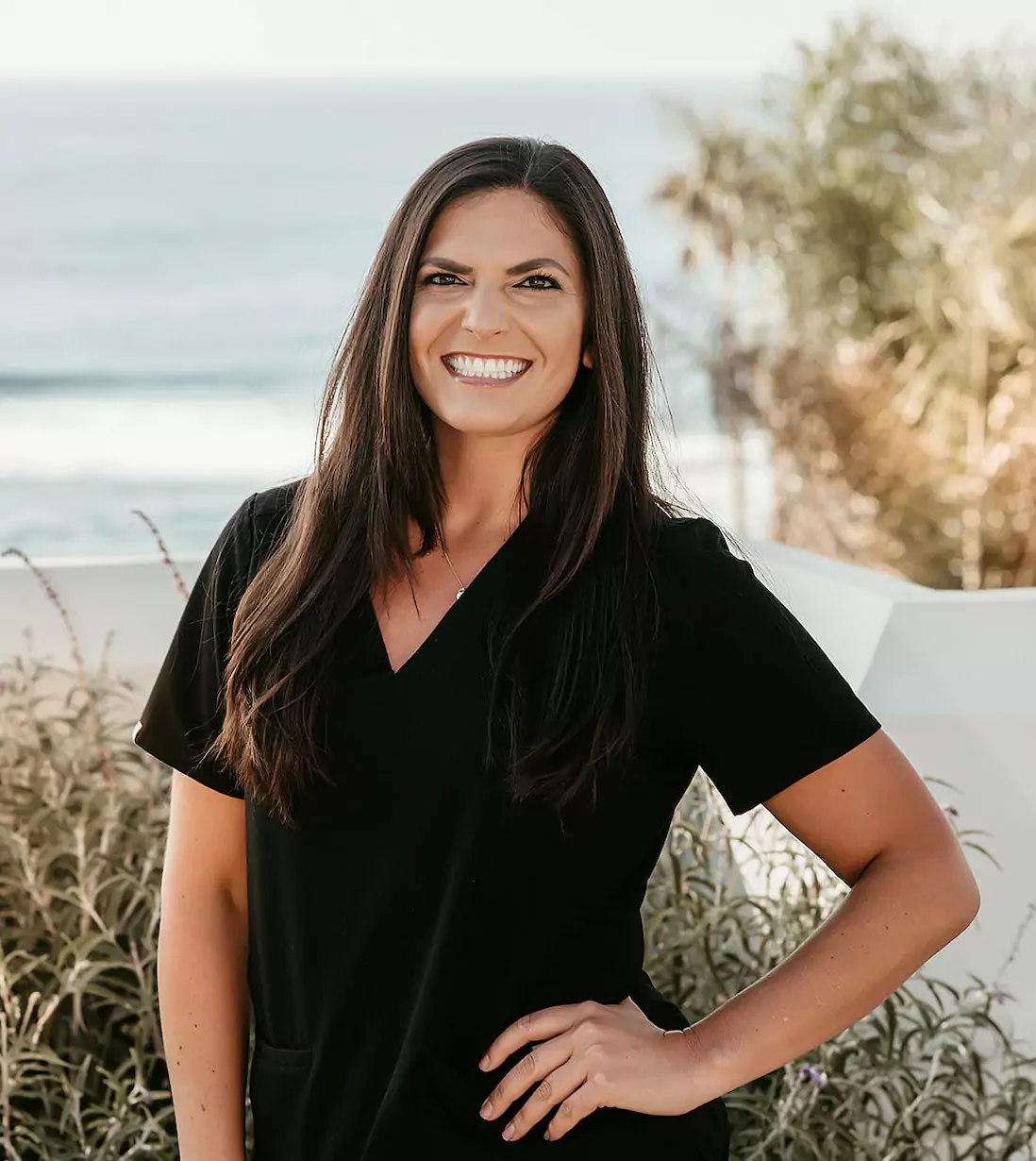 Jenn
– Registered Dental Assistant –
Jenn was born and raised in Los Gatos, CA and graduated from the University of Arizona with a degree in Nutritional Sciences before moving to Pacific Beach in 2022. She enjoys hiking, trying new restaurants and makes sure to never miss a day at the beach.
---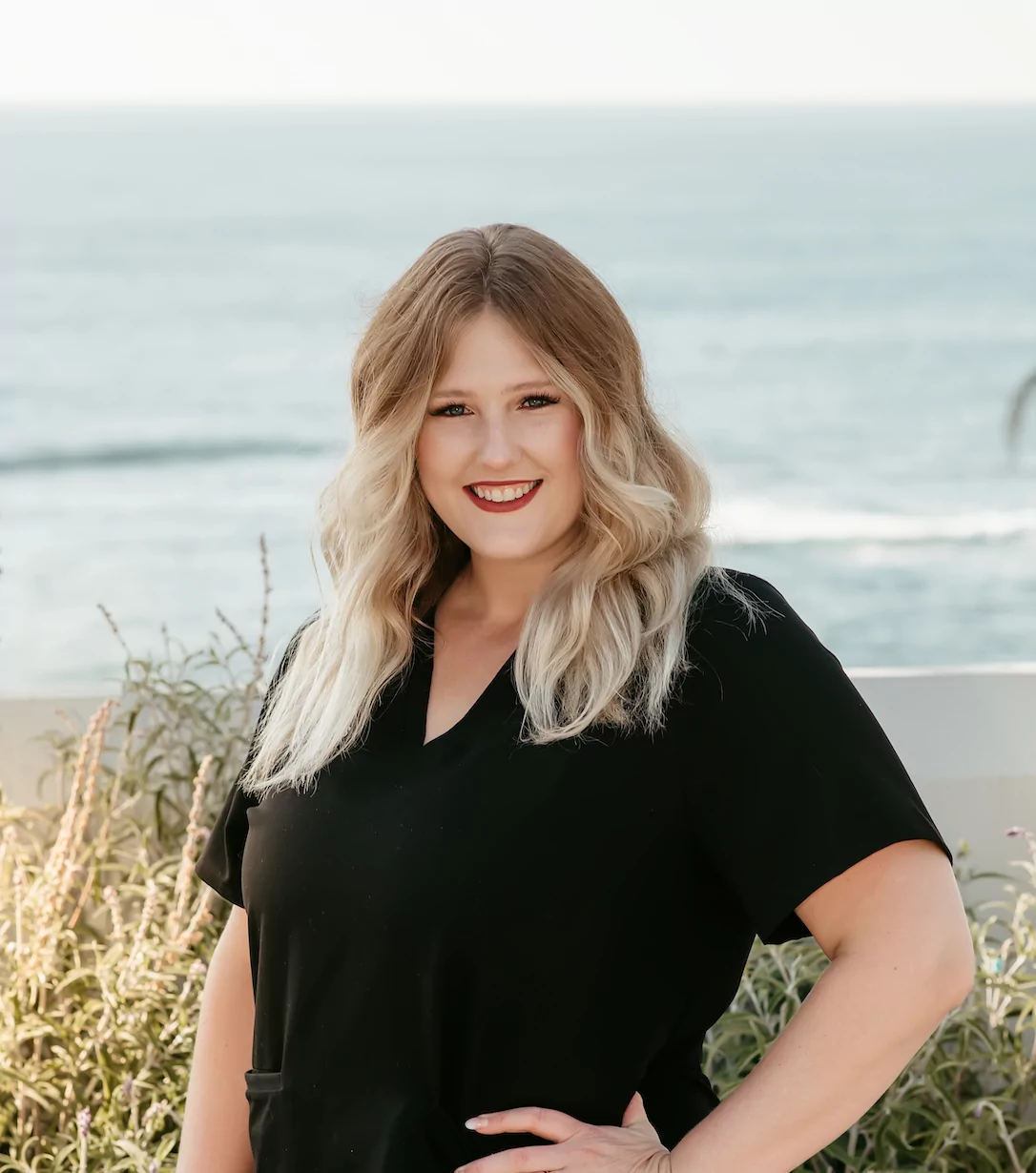 Jenna
– Registered Dental Assistant –
Jenna is a cozy gal at heart and loves a rainy day at home with an ambient candle. You can also catch her soaking in the sights whether it be outdoors or in the city. She loves getting out and seeing new places and meeting new people. It feeds the core of her bubbly personality!
---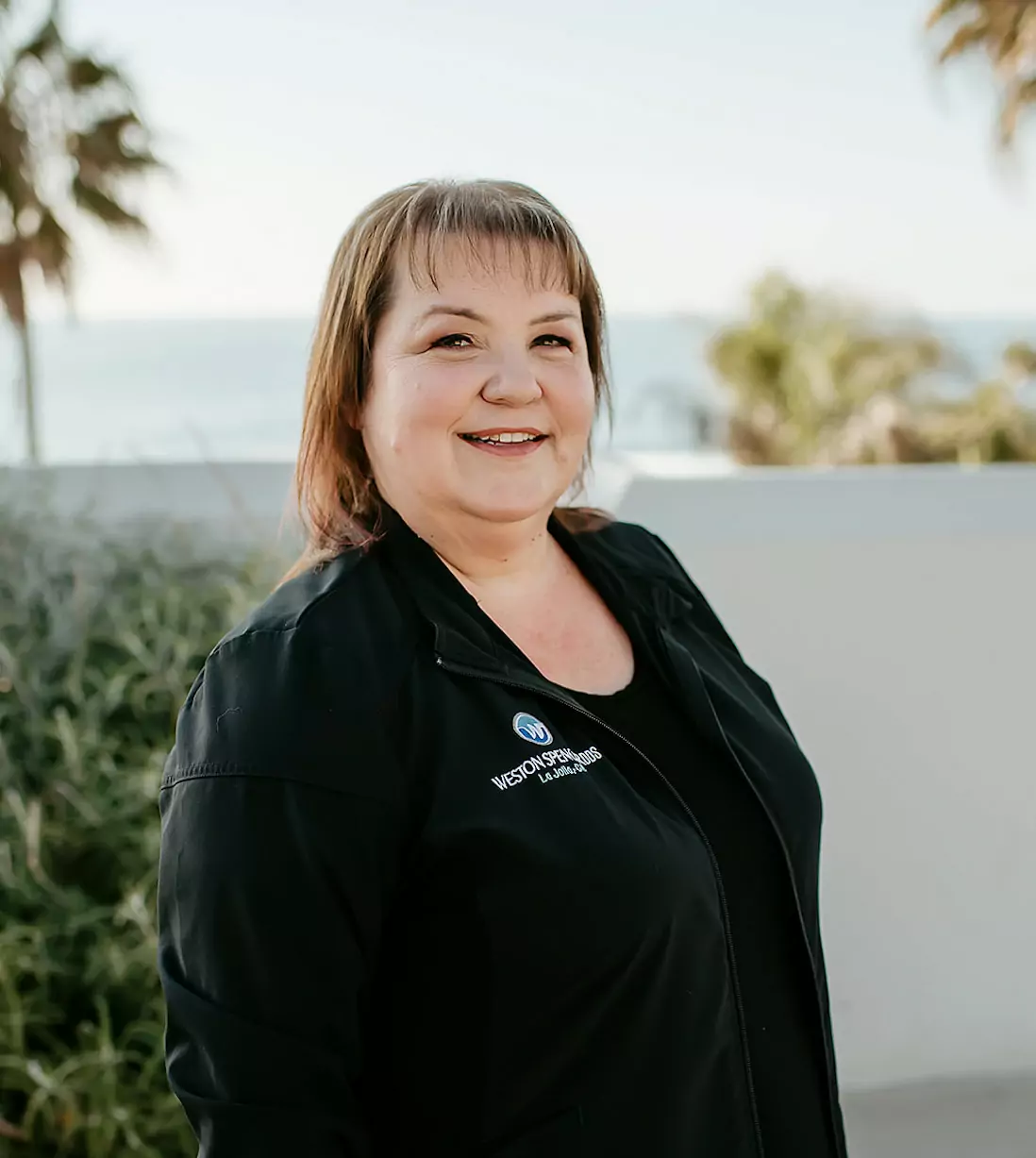 TESHA
– Office Manager –
Tesha has been with the practice since 2013. She loves working with our patients and seeing them get the beautiful, healthy smiles they want. When She's not at work she enjoys spending time with her husband and dogs.
---