FREE Oral Conscious Sedation ($350 value) Call 858-459-0077 today to schedule.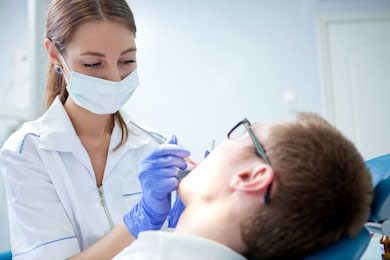 Sedation dentistry is a technique used at our La Jolla and Rancho Santa Fe offices to reduce nervousness, anxiety, or fear that patients may have about undergoing dental treatment. A relaxed patient is a patient that will be better ready to receive the dental care that is needed. Dr. Weston Spencer offers several types of dental sedation to meet the unique needs of a diverse range of patients.
As with each of the services available at our San Diego practice, sedation dentistry can be customized to the individual needs of each patient.
Are you a good candidate for sedation dentistry? To find out more information, please schedule your initial consultation with Dr. Weston Spencer today.
What Types of Sedation Dentistry Are Available at Weston Spencer DDS?
Varying degrees of dental sedation can be utilized.
Minimal Sedation: Patients respond normally to verbal commands.  Although cognitive function and coordination may be impaired, breathing is unaffected. This type of sedation is administered as inhaled laughing gas and oxygen.
Moderate Sedation: Patients respond purposefully to verbal commands, either alone or by light stimulation. No interventions are required to maintain breathing.  This is also referred to as "Conscious Sedation."
Sedation dentistry can be useful not only in relaxing patients with dental anxiety, but also in allowing Dr. Spencer to perform multiple complex treatments during one or two visits. Patients often use dental sedation while receiving such treatments as dental implants, root canal therapy, and dental extractions.
Is Sedation Dentistry Right for You?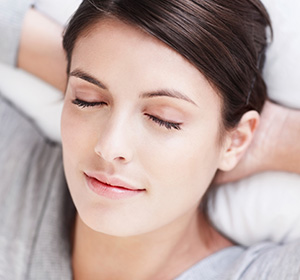 If the idea of sitting in a dentist chair undergoing any procedure sets you off into a cold sweat, then you just may be a good candidate for sedation dentistry.
A patient that is in good general health will be able to withstand the mild effects of sedation dentistry. Getting dental health concerns treated before they are allowed to advance to a more serious and painful infection is important. Don't let your fear of the chair keep you from a healthy smile.
Learn More About Sedation Dentistry
If you are fearful or have anxiety about your dental treatment, we invite you to learn more about sedation dentistry at our La Jolla and Rancho Santa Fe offices. Please contact our cosmetic, restorative, and general dentistry practice in San Diego today to schedule your initial consultation with Dr. Weston Spencer.