Tooth Extraction and Removal in La Jolla
The health of your teeth is important for all aspects of oral function. Whether it's talking, chewing, or simply smiling, our teeth play an important role in our daily lives. In some situations, however, teeth need to be removed to improve the overall health of our mouths. Dental extractions can be performed by Dr. Weston Spencer at our La Jolla – North Pacific Beach dental office so that you can enjoy a beautiful, healthy smile once again.
Reasons for Dental Extraction
Dental extractions can become necessary for any number of reasons. Dr. Weston Spencer may recommend an tooth removal if a tooth suffers from advanced decay or has broken in a way that it cannot be repaired. It is common for teeth, particularly impacted wisdom teeth, to be extracted to prevent crowding. Teeth may also be extracted in preparation for Invisalign® treatment.
In many cases, a dental extraction site can lead to problems with chewing or speaking or issues within the jaw joint such as TMJ disorder, if left vacant. For many of our patients, Dr. Spencer may recommend a restorative dentistry treatment such as dental implants, a dental bridge, or a dental crown to maintain the integrity of the mouth.

Contact Us For Tooth Extractions
The Tooth Extraction Procedure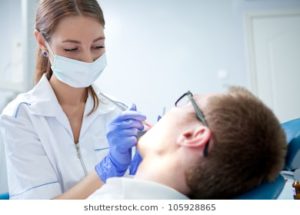 Before the tooth removal procedure begins, Dr. Weston Spencer will numb the tooth and surrounding areas. Dr. Spencer has undergone extensive training that allows him to target the specific affected pain nerves around the tooth, gums, and jawbone to make the process of dental extraction as comfortable as possible. During the extraction you will feel pressure as the tooth is firmly rocked back and forth to widen the socket and remove the tooth.
During some dental extractions, the tooth may be intentionally cut and removed in sections. This process is common when teeth are firmly anchored within the socket or if the tooth's roots are curved.
Aftercare for Tooth Extractions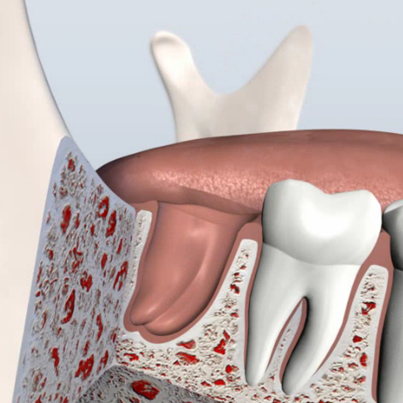 After the procedure, Dr. Spencer will provide you with specific instructions. Caring for the tooth removal site is a simple process that allows the extraction site to heal. Dr. Spencer will provide you with gauze, which you will need to bite down on to halt blood flow. You should leave the gauze pad on the site while biting down for 30-45 minutes and you will need to replace the gauze and repeat for 30 minutes. Continue to change the gauze regularly until the bleeding subsides.
As the tooth extraction site heals, a blood clot will form. It is important not to disturb the clot so that the site can close and bleeding can cease. Avoid activities such as drinking from straws, smoking, consuming alcohol, rinsing vigorously, or brushing the teeth nearest to the extraction site for the initial 72 hours following the procedure. These activities have been found to dislodge or dissolve the blood clot, which can hinder the healing process. Any vigorous activity that can raise blood pressure, such as exercise, should be avoided for the initial 24 hours, so as not to cause more bleeding from the site.

Contact Us For Tooth Extractions
Some swelling and pain may occur after the procedure but should subside within 48 hours. An ice pack applied to the site will reduce swelling and pain medications should be taken as prescribed. If antibiotic medications are prescribed, be sure to take the medication for the entire duration prescribed or the infection may return.
Drink plenty of water and consume healthy, soft foods until the tooth removal site heals. You can return to your normal diet as soon as you feel comfortable. Maintaining a routine of brushing and flossing after the initial 24 hours will keep the mouth clean and promote rapid healing. If you have any questions regarding dental extractions, please contact Dr. Spencer's La Jolla – North Pacific Beach dental office immediately.