ClearCorrect Teeth Aligners in La Jolla
Smile with confidence, with straight teeth that you can be proud of. ClearCorrect Invisible Braces offer a straightforward way for you to get the straight teeth that you've been dreaming of. ClearCorrect braces don't involve brackets, wires, and a mouth full of metal; like the traditional braces that we are all familiar with.
Dr. Weston Spencer offers ClearCorrect to patients, as a comfortable and convenient way to get that winning smile. Perhaps the ideal of traditional wire braces has given you pause over seeking treatment? Teenagers and adults alike can feel a bit of trepidation at having to wear full metal braces for several months.
Get to Know ClearCorrect Invisible Braces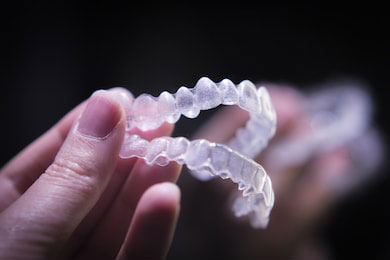 Clear teeth aligners are custom-made to fit your teeth. Made from flexible BPA-free plastic, these durable aligners offer you the same gradual realignment of your teeth as you'd see with the traditional braces; all while being virtually undetectable to those around you.
Invisible braces can also be removed easily, so that you don't need to struggle with eating, or with cleaning your teeth. This added convenience can help to easily integrate these teeth aligners into your current day-to-day living.
ClearCorrect teeth aligners are custom made to fit your teeth. The aligners are made with a hard-wearing material that has been designed to be resistant to breakage under the pressure of your bite while worn.
Using ClearCorrect Invisable Braces in La Jolla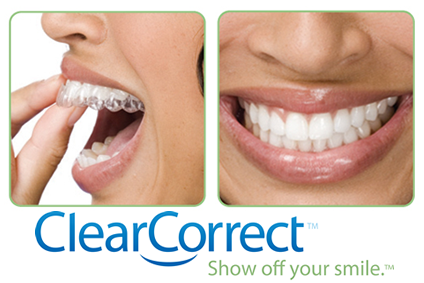 The length of time it takes to undergo your ClearCorrect treatment will vary based on the individual's needs. The teeth aligners are gradually adjusted over the course of several months, and Dr. Spencer will evaluate your progress at each visit to his office.
Not every patient is going to be an ideal candidate for ClearCorrect. While it can be used to correct a number of dental problems, it's best to consult with Dr. Spencer to determine whether this is the best way for you to get straight teeth.
Patients come to Dr. Spencer for his conservative and comprehensive approach to dentistry, knowing that he is always seeking the best interest of his patients. With ClearCorrect, Dr. Spencer can provide his patients with an alternative to traditional braces, without the wires, brackets, and constant adjustments. That means less visits, and more time enjoying your favorite foods and activities, all while you see the results of a beautiful and straight smile.
Are you interested in learning more about ClearCorrect invisible braces? Find out if you are a candidate by scheduling a consultation with Dr. Weston Spencer at his La Jolla – North Pacific Beach dental office.