Most dentists agree that dental implants are the next best thing to a natural, healthy tooth. The advantages of dental implants are virtually unmatched by other tooth replacement options. For the right patients, dental implants can be life changing. Dr. Weston Spencer, a San Diego-area implant dentist, likes to discuss the incredible benefits of implants with his patients, and explain how they can improve overall quality of life.
Improve Appearance and Self-Esteem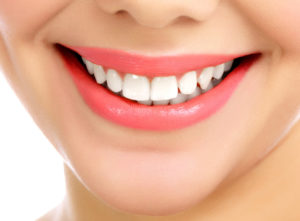 The most immediate and noticeable benefit of dental implants is improved appearance. A full set of teeth is always going to look more attractive than gaps left by missing teeth. Modern implants are constructed to mimic the look of a natural tooth. Your implant will be customized to match your surrounding teeth so it blends in flawlessly.
Implants also improve the entire facial appearance. Your lips, cheeks and facial skin look firmer and more taut with a full set of teeth. Your facial bone structure also relies on a full set of teeth. Without teeth, the facial skin wrinkles, the structures sag and the face looks prematurely aged. Placing dental implants can take years off of your appearance.
Improved appearance is strongly linked to improved self-esteem. Dental implants patients usually notice a dramatic increase in self-esteem and confidence, thanks to their full, beautiful smile.
Improve Eating Habits
Dental implants restore complete chewing ability. They allow you to enjoy all of your favorite foods without any pain or problems. You can chew or bite into crisp fruits and vegetables, meats and nuts without the implants slipping or sliding around in the mouth. Implants also restore normal speech and make smiling easier.
Keep the Jawbone Strong and Healthy
When a tooth falls out, the underlying jawbone can start to deteriorate, as there is nothing left to give it the stimulation is needs to thrive. As the jawbone weakens, it can cause the lower face to look shriveled or sunken-in. The surrounding teeth may start to loosen and even fall out as the bone deteriorates.
Because implants are anchored in the jawbone, they keep your bone healthy and thriving. Chewing and biting on the implant prevents the bone from weakening and the lower face from distorting.
Promote the Health of the Surrounding Teeth
Implants keep your surrounding teeth healthy in a few ways. First, they are designed as a stand-alone solution that do not require the support or strength of the surrounding teeth. The teeth adjacent to the gap left by a missing tooth do not need to be ground down and capped to support an implant. And, by filling the gap left by a missing tooth, implants prevent the surrounding teeth from drifting into the space and causing problems.
A Lifelong Solution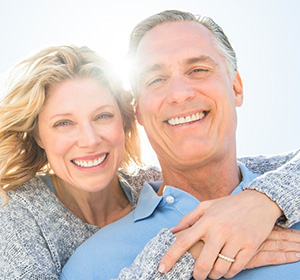 Properly placed and cared-for implants can last a lifetime. They require very little maintenance besides brushing, flossing and being checked by a dentist occasionally. Unlike dental bridges or dentures, they don't need to be replaced, relined or restored.
Contact Dr. Weston Spencer
For more information about the fantastic benefits of dental implants, La Jolla – North Pacific Beach dentist Weston Spencer would be happy to consult with you. Please contact our office today to schedule an appointment.