Dental Restoration in La Jolla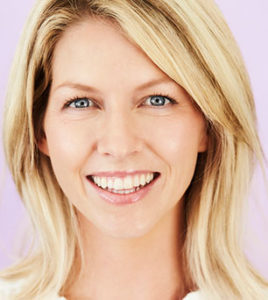 In a perfect world, everyone would avoid overly sugary and acidic foods, have a perfect at-home oral hygiene regimen, and visit the dentist at least twice a year as recommended by the American Dental Association. Of course, ours is not a perfect world, and many people suffer from such oral health problems as tooth decay, gum disease, and missing teeth. Fortunately, modern restorative dentistry techniques at our La Jolla – North Pacific Beach dental office give such people the opportunity to return their mouths to a state of optimal health and function, while making their smiles whole once again.
In performing restorative dentistry procedures at our San Diego area office, Dr. Weston Spencer and Dr. Lindy Rucks employ the same conservative approach to treatment that forms the core philosophy of their practice. After evaluating the individual patient's needs and listening carefully to his or her goals, our dentists recommend the most conservative treatment plan that is likely to deliver the best possible results. As with every other treatment at our practice, our restorative dentistry treatments are fully customized to each patient's unique case.
---
I Still Come Here Even Though I No Longer Live In California!
Dr. Spencer is an amazing dentist. He fixed my horrific ill-fitting crown I received at another place, provided an amazing experience, and he and his staff are so awesome I still come here even though I no longer live in California. I am one of the most finicky people and the team here always surpasses my expectations, explains everything, and takes excellent care of me and my teeth. Can't recommend Dr. Spencer's office enough.
~ Elizabeth M.
---
We invite you to learn more about any of the treatments below by clicking on the links provided and then schedule your initial consultation with one of our esteemed restorative dentists by contacting our dental practice in La Jolla – North Pacific Beach today.
Dental Restoration Treatments
We proudly offer the following restorative dentistry treatments:
Dental Implants: Dental implants are tiny titanium posts that, when surgically implanted into the jaw, serve as artificial tooth roots, providing unrivaled supported for crowns, bridges, and dentures. Implant-supported restorations are, without exception, the premier method of replacing missing teeth.
All-on-4®: The All-on-4® implant system represents a breakthrough in implant technology. It once required up to ten dental implants to secure full-arch dentures to either the upper or lower jaw. The All-on-4® system allows our dentists to attach full-arch dentures to just four implants placed strategically in either the upper or lower jaw. This remarkable treatment protocol makes it possible for many patients with relatively poor jawbone density to be fitted with implants without having to undergo a bone grafting procedure first, saving them both time and money.
Dentures: Modern removable dentures are custom-crafted from the finest materials to fit comfortably and snugly in the mouth. They are less likely to slip or shift than the dentures of yesteryear while looking far more natural.
Dental Bridges: For patients who are missing between one and three consecutive teeth, a dental bridge offers an outstanding method of restoring their smiles. A dental bridge comprises the replacement tooth or teeth bookended on either end by dental crowns. The dental crowns are attached to the natural teeth adjacent to a gap, and the smile is made once again complete.
Periodontal Care: Periodontal, or gum, disease is the most common disease among American adults, affecting roughly three-quarters of the population. With routine dental appointments, however, the disease can effectively be prevented or treated in its early stages. For patients with advanced periodontal disease, or periodontitis, we offer a range of treatment solutions.
Schedule Your Restorative Dentistry Consultation Today
If you would like to learn more about your restorative dentistry options, please contact our dental practice today. We would be pleased to assist you in any way that we can.