Professional Teeth Whitening in La Jolla
Everyone loves a bright, white smile, but sometimes over-the-counter whitening products just aren't effective enough. Toothpastes, whitening strips, creams, and gels can only produce results on the surface and are unable to treat intrinsic stains that reside beneath the protective enamel layer of the teeth. Under the supervision of Dr. Weston Spencer, professional teeth whitening at our La Jolla – Pacific Beach cosmetic dentistry office offers a completely safe, yet extremely powerful method of achieving a radiant, rejuvenated smile. Patients of our San Diego practice emerge from treatment with teeth that are multiple shades whiter with just a minimal investment of their time. With proper oral hygiene habits and regular dental visits, these results can last for years.
If you would like to find out whether you are a good candidate for professional teeth whitening, please contact the cosmetic dentistry practice of Dr. Weston Spencer today.

Get a FREE Teeth Whitening Consultation
How Stained Teeth Happen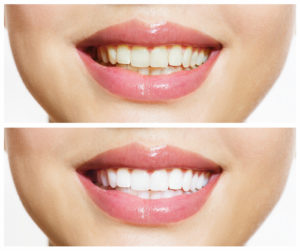 Dental staining can be caused by a number of foods and drinks you encounter on a daily basis. Dark beverages such as sodas, teas, coffee, and red wine are notorious for their ability to stain the surface of the tooth, creating a yellowed and unpleasant appearance to the tooth. Over time, these staining agents give a dull and lackluster appearance to the teeth.
Many foods we consume on a daily basis are also teeth-staining culprits. Blueberries, tomato sauces, pomegranates, and oranges are healthy, but can cause harsh stains on teeth. These nutrient-rich foods certainly shouldn't be cut from the diet, but individuals should take note of their staining abilities.
Poor oral health habits can also contribute to staining on the teeth. Brushing and flossing the teeth twice a day helps remove foods and beverages that stain from the surface of the teeth. Even routine water consumption can help rid the mouth of staining foods and drinks while providing nutrients and minerals for the body.
But even those who observe strong oral health practices and avoid teeth staining foods and beverages can face yellowing and discoloration of the teeth. Consumption of certain medications and even the normal aging process can cause the teeth to lose their luster. Fortunately, Dr. Weston Spencer can use professional teeth whitening treatments at his La Jolla – Pacific Beach dental office to counteract the effects of these staining agents.

Get a FREE Teeth Whitening Consultation
The Professional Teeth Whitening Difference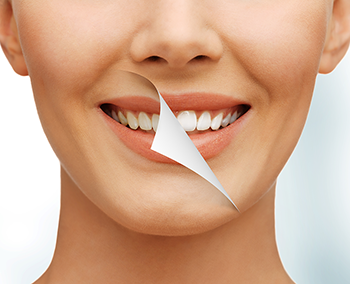 Drugstore shelves are filled with any number of whitening products that all promise a whiter and brighter smile, but often offer disappointing results. None of these over-the-counter methods compare to the effects of an in-office teeth whitening procedure.
Unlike drugstore products that offer a one-size-fits-all approach, Dr. Spencer can take a custom approach to in-office teeth whitening at his San Diego practice, sometimes referred to as chairside bleaching, to help achieve the desired results. Dr. Spencer will be able to address the specific needs of the patient based on his or her current tooth color, the shape of his or her teeth, and any sensitivity concerns. Dr. Spencer is also able to consider any restorative work that he or she has had done so that the whitening procedure doesn't damage any preexisting dental work, such as dental crowns or dental bridges.
Maintaining a Bright, White Smile
Maintaining a bright and beautiful smile is simply a matter of making good choices and continuing your oral health routine. Brush and floss your teeth regularly and rinse your mouth with water, especially after eating meals or consuming staining beverages. Dr. Weston Spencer can recommend a high quality whitening toothpaste to help you maintain your new beautiful smile for years to come.

Get a FREE Teeth Whitening Consultation
Learn More about Professional Teeth Whitening
You don't have to be dissatisfied with the appearance of your smile any longer. Dr. Spencer offers high quality in-office teeth whitening to patients in La Jolla, CA who desire a more lustrous and beautiful smile. To schedule your initial consultation with Dr. Spencer, please contact our cosmetic dentistry practice today.