FREE Cosmetic Consultation (including necessary x-rays)
~ OR ~
FREE Second Opinion ($199 value) Call 858-459-0077 today to schedule.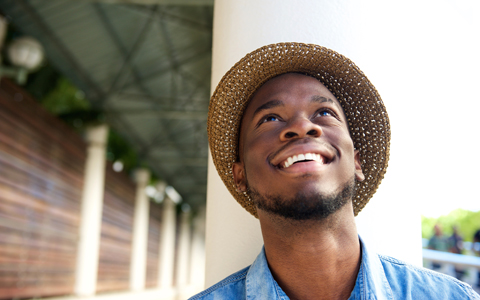 Every day people face situations that can cause damage to the teeth. A surfing accident causes a chip or antibiotic use causes staining on the tooth's surface. Even habits such as chewing ice or smoking can cause damage to the delicate enamel surface of the tooth. To restore the shape, size, color, or length of the teeth and impose a more cohesive appearance onto the smile, Dr. Weston Spencer may recommend porcelain veneers to patients of his La Jolla and Rancho Santa Fe cosmetic dentistry offices, serving the entire San Diego region.
Understanding Porcelain Veneers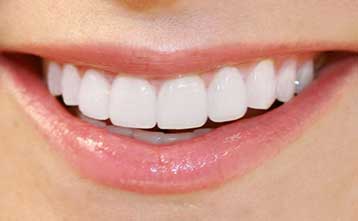 Porcelain veneers, also known as dental veneers, are thin layers of ceramic or resin used to cover the front surfaces of natural teeth. These wafer-thin shells are bonded to the front surfaces of teeth that are aesthetically damaged, allowing Dr. Weston Spencer to match the shape, color, length, size, and even texture of those teeth with extraordinary precision to the surrounding natural teeth to create a more uniform and cohesive appearance. Patients emerge from treatment with smiles that look healthy and radiant, yet completely natural.
Patients who are unhappy with the color or shape of their teeth are good candidates for porcelain veneers. The thin shell allows the appearance of the tooth to be corrected, while maintaining the natural tooth. Often times, patients will turn to veneers to address staining caused by medications or discoloration from a root canal procedure. Patients with chips or broken teeth, or those with craters or potting, can also utilize veneers to create an even and smooth shape to the tooth. Porcelain veneers have also been used as a type of orthodontic treatment; for example, they can be used to correct small gaps between teeth. Because they serve so many purposes, porcelain veneers are one of the most popular cosmetic dentistry treatments among patients of our La Jolla and Rancho Santa Fe offices.
The Placement of Porcelain Veneers
The process of placing porcelain veneers is typically completed in two or three visits to our La Jolla or Rancho Santa Fe cosmetic dentistry office. During the initial visit with the patient, Dr. Weston Spencer discusses the options and expectations for the veneers. The surfaces of the teeth are prepared for veneer placement. If needed, cosmetic reshaping may occur to achieve the desired results. Models of the teeth are taken to ensure the custom-made veneers fit perfectly.
The models are then sent to an off-site laboratory where our specialists construct the veneers. The process takes one to two weeks, during which some patients opt to wear a temporary solution. When the porcelain veneers are complete, patients return to our office for application. The veneers are skillfully placed and adhered with a strong bonding agent.
Many of our patients choose to combine treatment with porcelain veneers with other cosmetic dentistry treatments such as teeth whitening and dental crowns as part of a comprehensive smile makeover.
Caring for Dental Veneers
Caring for your porcelain veneers does not require any additional or special attention. Simply brush and floss twice a day as you would with natural teeth. Although veneers are stain resistant, Dr. Spencer may recommend avoiding or reducing the use of common stain-causing foods and beverages, such as coffee, tea, red wine, or foods with a lot of artificial coloring. Because of the delicate nature of porcelain, patients should take particular care not to chew ice or grind their teeth. Dr. Spencer may recommend a protective appliance to be worn during sleep if needed.
Porcelain veneers are a long-term solution to a number of cosmetic concerns patients may have with their teeth. Dr. Weston Spencer can create luminous smiles, restoring self-confidence in patients with this simple but highly effective cosmetic treatment.
Learn More about Porcelain Veneers
To learn more about porcelain veneers and find out whether they are the right treatment in your particular case, please contact Dr. Weston Spencer at either of his La Jolla or Rancho Santa Fe cosmetic dentistry practices today.