Do I Need a Full Mouth Reconstruction?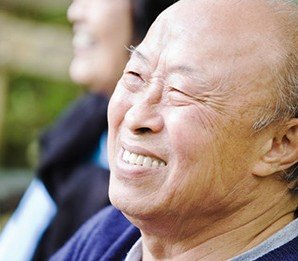 Very few people visit Dr. Weston Spencer and request a full mouth reconstruction. It's not a treatment that many patients know by name or are even aware exists. You may be wondering how to get teeth fixed and suspect that you need a lot of dental work to achieve a great smile and oral health, but you might not know exactly how to go about it.
A visit with Dr. Weston Spencer can help clarify what exactly is needed. The San Diego dentist can evaluate the condition of your mouth, including your teeth, gums, bite, jaw joint and muscles, and determine whether you are a good candidate for the process known as full mouth reconstruction. He can also explain the steps of the full mouth reconstruction process.
Signs You Might Benefit from Full Mouth Reconstruction
You could benefit from full mouth reconstruction if you have multiple oral health problems that affect most or all of your teeth.
Here are some of the most common conditions that necessitate full mouth reconstruction:
Severely worn teeth – possibly the result of chronic tooth grinding, long-term acid erosion or an eating disorder
Badly chipped, cracked or broken teeth
Multiple missing teeth
Full edentulism – loss of all teeth in the mouth (i.e., toothlessness)
Multiple old dental restorations (e.g., crowns, tooth fillings, bridgework) that need to be replaced
Significant amounts of tooth decay
Issues with the temporomandibular joint (TMJ), such as jaw pain, clicking or popping sounds when opening the mouth
An irregular bite
Jawbone damage
Other oral diseases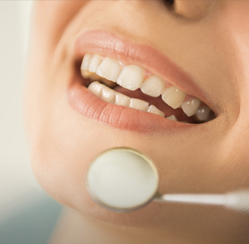 missing teeth, and advanced tooth decay." width="249″ height="244″ />When evaluating your candidacy for full mouth reconstruction, Dr. Spencer will ask you questions about your current health status and health history. He will want to know the medications you take and any allergies you have. Certain health problems like autoimmune disorders or heart problems may require special attention or care while getting your teeth fixed during the full mouth reconstruction process.
Dr. Spencer will also discuss any lifestyle or personal habits that may affect your oral health after full mouth reconstruction. For example, smoking, illegal drug use and heavy alcohol consumption are detrimental to oral health and can compromise your full mouth reconstruction results. You may need to work with your primary care physician to eliminate these harmful habits before proceeding with full mouth reconstruction.
Reasons Why People Have Full Mouth Reconstruction
Restored oral health: One of the most important reasons to have full mouth reconstruction is restored oral health. Studies now show a link between oral health and systemic health, making oral health more critical than ever.
Complete oral function: Everyone deserves the ability to bite and chew normally and without pain.
No more oral pain: Full mouth reconstruction can eliminate the pain associated with poor oral health and dental disease.
A beautiful smile: It's not vain to want a beautiful smile! The appearance of your smile conveys a lot about your personality, confidence and well-being.
Improved confidence: The results of full mouth reconstruction can trigger a boost of self-confidence. You'll be more confident in social and professional scenarios such as interviewing for new jobs or entering the dating scene after a divorce.
A better quality of life: The comfort and confidence from a full set of healthy teeth can positively affect nearly every aspect of your life!
Schedule a Full Mouth Reconstruction Consultation
If you would like to discuss your candidacy for full mouth reconstruction in La Jolla or Pacific Beach, please request a consultation at our San Diego-area office.