Weston Spencer, DDS
Dr. Weston Spencer is a general dentist who provides La Jolla and other San Diego residents with exceptional cosmetic, restorative, and general dentistry services designed for patients of all ages.
He first found his passion for dentistry after following his grandfather at his dental practice in Utah. It was a small practice that saw many patients – a large number of whom he provided many years of care during his 50 years of service. It was then that Dr. Spencer knew he wanted to replicate the same kind of care and compassion that would drive his own future patients to return for many years to come. He knew at a young age that his love for dentistry would allow him to help patients understand the importance of good oral health.
In 2010, Dr. Spencer graduated from Loma Linda University School of Dentistry at the top of his class clinically. During his education, Dr. Spencer was the class president for four years. His work ethic drew the attention of the faculty and he was awarded the Dean Prince Award for leadership. His drive and determination lead him to perform the most clinicals, which also allowed him to graduate with the award for Top Clinical Dentist. During his clinical practice, Dr. Spencer explored advanced training courses in endodontics, providing him with knowledge and experience with more complicated endodontic cases.
His pursuit of knowledge continues in the years since his graduation. Dr. Spencer understands the value of continued education and strives to learn the most current techniques available to provide the best care for his patients.
After graduation, Dr. Spencer moved to Rancho Santa Margarita, California, where he practiced for nearly two years. In 2011, he moved to the San Diego area, where he provides cosmetic, preventative dentistry, and family dentistry services at his dental office in La Jolla.
For over five years, he has been a member of the American Academy of Cosmetic Dentistry, an organization that focuses on quality and long-lasting dentistry. He also is a member of the Spear Faculty Club based in Scottsdale, Arizona, learning with fellow dentists about full mouth comprehensive and restorative dentistry. The continued education program focuses on some of the most complex dental cases. He is also a professional member of the California Dental Association, American Dental Academy, and Southwest Academy of Cosmetic Dentistry.
When Dr. Spencer is not serving the San Diego community, he is spending time with his wife, Ashley, and their three children: Hailey, Colton, and Hudson. He enjoys teaching his children to ride bikes, skateboard, and swim in the beautiful Southern California environment. When he's not spending quality time with his family, you can find him in the ocean surfing somewhere between South Ponto Beach and Pipes Beach or Del Mar Beach down to Tourmaline Surfing Park.
Dr. Spencer is a proud member of the San Diego community in which he works and lives. Along with his amazing dental team, Dr. Spencer hopes to transform as many smiles as possible. His comprehensive approach to dentistry helps transform the lives of many area residents who return for many years for his continued compassion and care.
James Lovell, DDS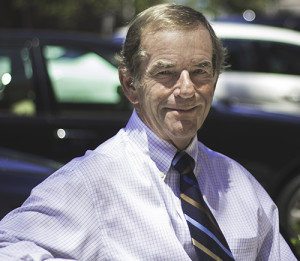 As more than one of his patients has proclaimed, "Dr. James Lovell is awesome!" He is truly one of the kindest dentists you will ever meet. Dr. Lovell was born in Havre, Montana and graduated from Creighton University in Omaha, Nebraska. Dr. Lovell has been serving the greater San Diego area as a dentist for nearly four decades in La Jolla. Dr. Lovell is an avid golfer and loves to travel. He is married and has two children. Our cosmetic, restorative, and general dentistry practice and our patients have been his second home and family for many years.
Lately, Dr. Lovell has been cutting back on his work schedule. He usually works on Mondays and Thursdays, which has allowed him to focus on improving his golf game.
As he began cutting back, Dr. Lovell met and began working with Dr. Spencer. It has been his conservative philosophy to dentistry that carried this practice for more than 30 years, and it is with that same philosophy that Dr. Spencer continues now.
Dr. Lindy Rucks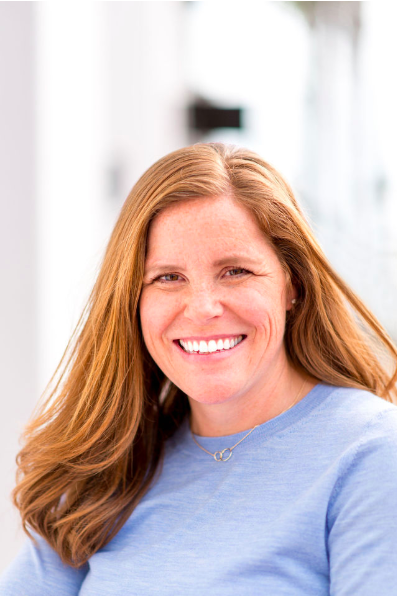 Dr. Lindy Rucks has been practicing general dentistry for 13 years. Before moving with her family to San Diego, Dr. Rucks built a large family practice near Chicago, Illinois. She cared for families, sometimes three generations. Working with patients from 1 to 100 she practices all aspects of general dentistry. Her practice focuses on a thorough diagnosis and involving her patients in selecting the best course of treatment for each, based on their desires and needs. Whether the treatment is a simple tooth filling, or a complex reconstruction of the entire mouth, giving patients the ability to smile confidently is her ultimate goal.
When an opportunity appeared for her husband, requiring them to move to sunny San Diego, the hardest decision was to part with the many patients that felt more like friends. The relocation has allowed her more time at home with her three daughters ages, 13, 11 and 9. This means in her free time she is often attending a basketball or softball game. As a family, they enjoy watersports, such as wakeboarding, and waterskiing. But on the rare days, Dr. Rucks has time to herself, she heads to the sky. Dr. Rucks has been a private pilot since 2012.
Schedule Your Initial Consultation with an Esteemed Dentist
Whether you wish to improve the appearance of your smile with porcelain veneers, restore form and function to your mouth with dental implants, or make sure that your children receive the quality dental care they deserve, Dr. Weston Spencer and Dr. James Lovell have your oral healthcare needs covered. Please contact our cosmetic, restorative, and general dentistry practice today to schedule your initial consultation with one of our friendly, experienced dentists in La Jolla.