FREE Dental Implant Consultation (including necessary x-rays)
~ OR ~
FREE Second Opinion ($199 value) Call 858-459-0077 today to schedule.
La Jolla Tooth Replacement
Each tooth within the mouth serves a different purpose, but all of the teeth also work cohesively as one unit to provide support and structure. When a tooth is extracted or lost, this unit is weakened, causing a number of problems such as difficulties with eating and speaking and increased risk of tooth decay as teeth sprawl into the unoccupied space.
ORIN - 2 Dental Implants & Crowns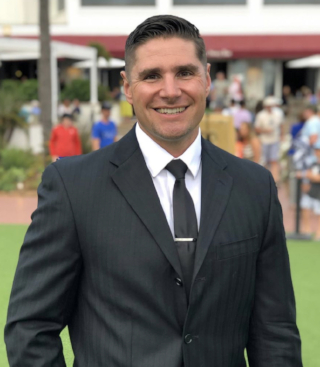 Read Orin's Story
Orin
2 Dental Implants
Orin came having knocked out his two front teeth playing rugby. Nothing can be more devastating than losing your front teeth. It required a little dental surgery placing 2 dental implants but the final results speak for themselves.
Fortunately, restorative dentistry offers a potentially ideal solution to missing teeth in the form of dental implants. At his La Jolla – North Pacific Beach dental office, serving all of San Diego County, Dr. Weston Spencer can use dental implants to secure individual dental crowns, a dental bridge, or even full-arch dentures, depending on the individual patient's needs.
Restore Missing Teeth
If you are missing one or more of your natural teeth, you owe it to yourself to investigate the possibilities of implant-supported restorations. To find out whether you are a suitable candidate for dental implants, please schedule your initial consultation with Dr. Spencer by contacting our restorative dentistry practice today.
Dental Implant Tooth Replacement
Dental implants have become the gold standard to replace missing teeth – the highest point of intersection at which cosmetic dentistry and restorative dentistry meet.
Strong Foundation
The implant is a surgical fixture that is placed into the jaw to act as a root system for the missing tooth. The implant fuses to the bone over a couple months, creating a strong replacement for the root system.
Materials Used
Implants are most often made of titanium, and then topped with a porcelain crown to mimic the appearance of a natural tooth.
More Stability With Dental Implants
The nature of implants makes them very stable and ideal for people who do not want to alter the structural integrity of nearby teeth, as would be necessary for a traditional fixed dental bridge.
Dental Implant Options
The implant can be used to replace a single tooth or it can support multiple teeth. The ability to select dental implants over other options such as conventional dentures or dental bridges is dependent on the individual's health and the positioning of the implant in correlation with the bone structure that would support it. In some cases the bone ridge must be modified or the sinus augmented if an implant is to be used in the location.
DILARA - 2 Dental Implants & Bridge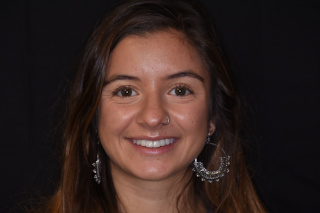 Read Dilara's Story
Dilara
2 Dental Implants
Dilara was just about to lose 4 front teeth due to bad roots and a bad fall. Can you imagine losing your front teeth at a young age? We were able to place 2 dental implants and connect her 4 front teeth to give her an amazingly confident smile back.
The Dental Implant Procedure
Before beginning the procedure, Dr. Weston Spencer will examine the mouth and view X-rays to determine whether dental implants are best for the patient's individual needs.
Patients are given local anesthesia to numb the areas surrounding the implant site. Sedation dentistry is also available if the patient wishes.
If adequate bone is present to support the dental implant, the titanium post is placed into the jawbone using a specialized drill and tools. A cap is placed over the implant and the healing process begins to allow for osseointegration, the process in which the implant fuses to the bone.
Healing time varies from two to six months and is ultimately determined by the health of the patient. Dr. Spencer may recommend a soft diet including cold foods and warm soup during recovery.
After the dental implant has successfully integrated, an abutment will be affixed to the implant in order to support the crown or bridge.
Dr. Spencer will take an impression of the implant site, which would be sent to an off-site laboratory that will create the bridge or crown. Once the crown or bridge is ready, the implant will be permanently secured to the abutment.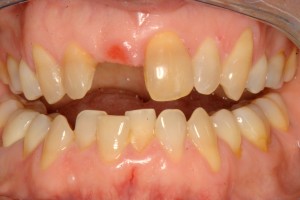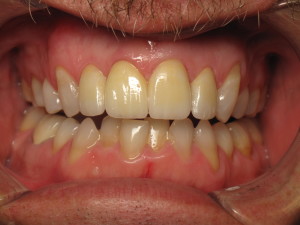 ---
Caring for Dental Implants
With proper care, dental implants will last a lifetime. This means routine brushing and flossing twice a day, to keep all of the teeth healthy. Dental implants should be treated like natural teeth and maintained in the same manner. During professional teeth cleaning and routine annual exams, Dr. Spencer will examine the implant to ensure the surrounding tissue is healthy.
Learn More about Dental Implants
Dental implants offer a permanent solution to conspicuous gaps caused by missing teeth while restoring structural integrity to the mouth and ease to such tasks as biting, chewing, and speaking. If you would like to find out whether dental implants are right for you, please contact our San Diego cosmetic and restorative dentistry practice today.