Dr. Weston Spencer and Dr. James Lovell are proud to extend their services to the people of Rancho Santa Fe in San Diego County. This means that patients seeking restorative, cosmetic, and general dentist services can visit the new office for treatment. In other words, Dr. Spencer and his team have made sedation dentistry in Rancho Santa Fe a reality.
Even though the Rancho Santa office is new, Dr. Spencer and Dr. Lovell have served La Jolla for more than 25 years. Over this period, our practice has built long-term relationships with patients based on respect and mutual trust.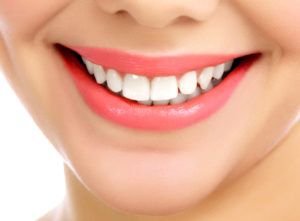 Our practice stands out from the rest because we not only care about our patient's teeth and gums, we also care about the patient as a whole. This is reflected in the exceptional and tailored dental care that we provide to each of our customers.
The concept of comprehensive and conservative dentistry in Rancho Santa Fe is not new to dentistry. We simply apply the skills we have learned to ensure you receive the treatments you need, approaching each situation with a hierarchy that will provide you with cost-effective treatment to achieve a beautiful and healthy smile.
Based on the patients' situation, we believe in providing them with the most conservative treatment plans that can produce the best results. This means we can never force patients to undergo unnecessary procedures.
Our main goal is to find the most effective and efficient way of fulfilling our patients' dental needs. Therefore, we provide dental care that offers the most rewarding experience while educating our patients on better oral care practices. In fact, we spend most of our efforts on preventive dentistry because we are aware this is the most effective way to avoid costly and time-consuming procedures.
While there are several dentists in San Diego, we are confident that our services stand out. Both doctors have gained extensive knowledge and expertise to provide conservative and comprehensive care for all patients. Our combined knowledge and expertise and relationships with others in the dental arts, allows us to provide skill and service that is unmatched by most dentists. This inter-disciplinary approach allows us to take on more difficult cases and to restore smiles. With knowledge and technology, we approach dental care to create an informed treatment plan.
We have determined that comprehensive dentistry and conservative care is the best approach for treating patients in an efficient manner. In addition, we believe strongly that the relationship we have with our patients is crucial in providing comprehensive care.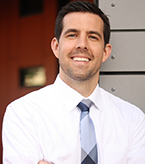 Dr. Spencer, along with his amazing dental team, is committed to giving patients the best care. The goal is to maintain the highest standards and transform as many smiles as possible.
If you are looking for preventive, family, and cosmetic dentistry, from exceptional dentists, do not hesitate to contact our office. You can reach the Rancho Santa Fe office on (858) 215-2153. We will be glad to demonstrate why our practice is your trustworthy source for all of your dental needs.