A healthy smile is contagious and good for everyone around you. Oftentimes people are self-conscious of their smile, as they do not have a bright white smile that they can show off. In this is the case for you then teeth whitening in La Jolla and Rancho Santa Fe with Dr. Weston Spencer may be ideal for you.
Today there are a variety of whitening regimes to make your teeth sparkle. Before beginning any whitening process, it is a good idea to check with your dentist to discuss the best option for you.
Those with gray teeth or special dental work are not good candidates for teeth whitening. By consulting with a dentist they can help distinguish the type of stains: either intrinsic (internal) stains or surface stains. Intrinsic stains often caused by antibiotic use, trauma, or overexposure to fluoride can only be corrected by a dentist.
Surface stains on the other hand can be removed with whitening toothpastes, over-the-counter- bleaching kits and professional cleanings. Dr. Spencer will help you select the method that is best for your situation.
Good results can often be achieved with a whitening toothpaste, which contains special chemicals and polishing agents hat help remove stains while you brush.
Whiting kits may be another option for you. Common kits available include gels that you paint onto each individual tooth, oral trays that fit in your mouth and around the teeth, or flexible plastic strips that have a whitening solution on them that stick to your teeth. These kits normally take a period of time to see results and can have some side effects such as irritation to the gums.
It is important to use whitening toothpastes and kits that are awarded the American Dental Association (ADA) seal of approval.
For longer more dramatic results a whitening session at the dentist office is the best option. The results are faster as the dentist will use a high concentration of peroxide and special ultraviolet light to augment the process. The results of teeth whitening will change your appearance and smile for the better.
To keep your smiling glistening the ADA recommends that the best way to remove surface stains is to start with a professional cleaning at the dentist's office. After you are given a clean slate you can maintain your sparkly white smile by:
Brushing and flossing daily to remove plaque before it can accumulate and attract stains.
Visiting the dentist every six months for a check-up and cleaning. Receiving a professionally cleaning on a regular basis helps to avoid oral health problems and potentially spots problems before they happen.
Eating a healthy diet of fresh foods with little preservatives and not a lot of sugar.
Drinking water instead of coffee, tea or soda. If you do choose to drink these beverages it is recommended to sip them through a straw to reduce the contact with your teeth.
Refraining from smoking and chewing tobacco products as this is the leading cause of yellow stains on the teeth and damaged gums.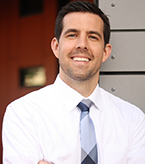 If you or someone you know could benefit from the confidence of a whiter smile in La Jolla and Rancho Santa Fe contact our office. Our friendly staff is available to answer your questions and schedule your appointment today. Discover the difference our office makes when you call (858) 459-0077..