If you live an active lifestyle, you're probably not taking your dental care into consideration every time you hop on a bike or dribble a ball. Protecting your teeth doesn't need to get in the way of physical activity, but repetitive dental work to rectify any injuries sustained to your teeth is costly and time consuming. You can have fun and stay fit with the help of mouth guards. Mouth guards are an excellent tool to protect your teeth from your fitness activities or possible bad habits. Mouth guards protect your teeth from extra force or grinding so that your teeth do not wear down or chip.
Why Should I Wear Mouth Guards?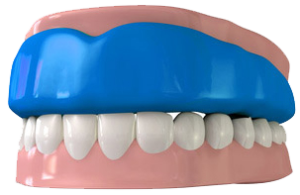 Bad habits such as grinding teeth and sports pose a threat to the integrity of your teeth. Exercise such as contact sports can leave irreversible damage to your teeth and jaw. When your teeth collide against an object with a large amount of force, it can possibly cause them to chip or even fall out. Grinding your teeth may wear them down and create an uneven smile. It is often difficult to change lifelong habits and reverse the damage to your teeth. A mouth guard is a simple device that reduces the force applied to your mouth, preventing tooth loss or chipping.
Dr. Weston Spencer's practice in La Jolla offers fitted mouth guards to patients who play high risk sports or grind their teeth. He will assess your teeth to determine what kind of mouth guard would best fit your lifestyle.
Traditionally, mouth guards cover the upper teeth but in cases of orthodontic work, Dr. Spencer may fit a lower guard to protect your braces. He uses models that resist tearing and are comfortable to wear during the day or night. If you grind your teeth at night, he may fit you with a special night mouth guard called a nocturnal bite plate or bite splint. This will allow you to sleep in comfort without worrying about chipping or damage to your teeth.  These custom mouth guards are comfortable while protecting you from painful or embarrassing damage to your teeth.
Why should I choose Dr. Spencer?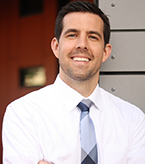 Dr. Weston Spencer's office maintains the highest standards of excellence providing patients with a superior experience rooted in trust. He uses the latest innovative technology to maximize effectiveness and comfort. He practices comprehensive and conservative dentistry that values minimal but effective procedures to reduce cost and time in the office. His approach to treatment allows you to be part of the planning so you can be prepared at each step.
Do not allow yourself to continue to worry about whether your exercise or sleep will damage your teeth. Become one of Dr. Spencer's many loyal and trusting clients who trusts his expertise and kind demeanor and get your custom fitted mouth guard in La Jolla today. Contact his friendly staff online or call (858) 459-0077 to get your custom mouth guard fitted so you can rest and play at ease.