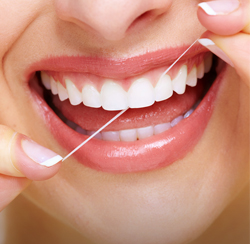 What do your teeth-brushing habits look like? Dr. Weston Spencer encourages each of his patients to maintain a great at-home dental care routine, and for reasons that extend past not wanting to see new cavities on those pearly whites.
Did you know that your whole body health can be connected to your dental habits? Dr. Spencer specializes in teeth, but his commitment to his patients extends to their overall health. Good oral health is about more than the health of your teeth and gums. Poor dental habits can lead to many consequences for the whole body. This includes an increased risk for heart attack and stroke.
[videoplay autoplay="0″ videourl='/sitevideos/AboutThePractice-HD.mp4′ cssclass='center-video']
What is the link between heart and oral health?
For several decades, doctors have recognized the potential link between heart and oral health. Heart disease is one of the leading concerns around the world, as is poor oral health. But what is the connection? Simply put, inflammation. It's long been known that inflammation can lead to hardening of the arteries, regardless of where the inflammation originates. Hardening of the arteries, known as atherosclerosis, makes it harder for blood to flow to the heart. It can drastically increase your risk for stroke and heart attack.
Inflammation is one of the most frequently seen signs of gum disease. Painful and swollen gums will often be a concern when gum disease is present.
How do I know if I have gum disease?
Gingivitis can often lead to gum disease, but it does not always. Gingivitis occurs when the tartar buildup on your teeth is left untreated. It can result in inflammation in the gums. It can also lead to bleeding during brushing or flossing.
When gingivitis is allowed to progress it can lead to gum recession and pockets of infection. At this point it is periodontitis or gum disease, cavities can become deep infections, and there may be a loss of bone density.
While plaque is the primary cause of progressive gum disease, there are some other factors that can lead to gum disease. These include changes in hormones, some medications, illnesses like diabetes, and a family history.
Brushing and flossing twice a day is, of course, one of the best ways to help stave off gum disease. Gum disease can also lead to the need for root canal therapy. Dr. Spencer believes in doing his utmost to preserve a natural tooth, but sometimes an extraction will be needed in order to preserve patient health.
How can gum disease cause a heart attack?
We know that inflammation can lead to the hardening of your arteries, and lead to a heart attack or stroke. But how can your gum inflammation translate into poor health? Our gums are very vascular, and our mouths are full of both healthy and unhealthy bacteria. When the gum is disrupted, it can lead to that bacteria entering into your bloodstream. Once that has happened, inflammation can be triggered anywhere in your body.
Some studies have demonstrated that the Strep bacteria, often found in high counts in those with periodontal disease, is associated with stroke and heart attack risks. The more bacteria in your mouth, and in your body, the more potential there is for your heart to be affected.
Can lifestyle choices impact oral health?
The lives that we lead can definitely impact the health of our mouth. Those who have unchecked gum disease quite often have corresponding poor health habits. Many may be smokers and may not have a healthy diet. They may not work out regularly. These are contributing factors that can impact gum health and ultimately heart health. High blood pressure can also contribute to gum disease.
What about medications and other concerns?
There are a number of medications that can impact our oral health. Gum disease can also impact the effectiveness of the medications that we take to treat other conditions. Periodontitis has been linked to an elevation in blood pressure, along with a reduction in the effectiveness of medications used to treat hypertension. This can increase your risk of stroke.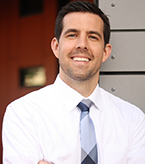 Go on and brush your teeth twice a day. Floss and use a good quality mouthwash. Are you ready to take charge of your health, starting with the health of your teeth? Call Dr. Spencer's La Jolla office at (858) 799-0842 or complete the online form.