Invisalign patients in La Jolla have enjoyed the advantages of using a removable device that often corrects dental problems faster than traditional braces. Now, these users will be offered a new technology to help boost the results of their current treatment. Only 20 minutes per day is needed for AcceleDent Aura to gently align teeth and move the process along even more quickly.
What is AcceleDent Aura?


This compact unit uses small vibrations that promote faster tooth mobility. Invisalign users generally wear their trays for about 20 hours each day. By adding AcceleDent Aura to the treatment plan, patients can expect results in half the time it would take wearing Invisalign alone. Results have been clinically-proven to decrease discomfort and pain from tooth movement, and to speed up treatment.
FDA-cleared AcceleDent Aura is a rechargeable system which incorporates an easy to clean, removable mouthpiece. Additional features include a covered USB port, power button and LED light. There is no guesswork involved and this system is very easy to use. The device offers an alert halfway through and when treatment has completed the unit will automatically shut off.
How does AcceleDent Aura work?
Orthodontic treatments can be very lengthy and uncomfortable. Invisalign therapy often takes less time but discomfort can still occur. The bone that holds teeth in place is strained throughout the process often causing pain.
Research has shown that targeted vibrations to the teeth can help decrease discomfort and help speed up the orthodontic treatment process. AcceleDent Aura is a safe system that sends gentle micropulses to quicken bone mobility, providing less impact than chewing.
Only 20 minutes is needed every day to improve your smile faster with AcceleDent Aura in La Jolla, without any inconvenience. Treatment can be administered while performing daily tasks. The mouthpiece is fitted around your Invisalign tray. AcceleDent Aura begins using SoftPulse Technology when the activator is turned on. After 20 minutes the system will conveniently shut off.
What are the benefits of AcceleDent Aura?
AcceleDent Aura is an innovative Class ll medical device the is simple to use and poses no risks. Dr. Weston Spencer offers AcceleDent Aura for Invisalign patients in La Jolla and surrounding San Diego to help accelerate the orthodontic process. Short treatments each day may provide significant improvement of pain and discomfort due to straining the bone and tooth movement.
AcceleDent Aura is very easy to use and can be done so discreetly. There's no need to interrupt your daily routine. Treatment can be performed at work, at home or anywhere you happen to be. Just place the piece over your Invisalign and turn on the activator. The system will take care of the rest. With the help of this small accompanying orthodontic tool, patients can receive enhanced results.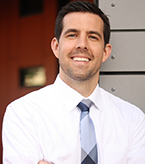 Dr. Weston Spencer is proud to offer La Jolla and San Diego area Invisalign patients AcceleDent Aura. To schedule a consultation contact Dr. Spencer's La Jolla office online or by calling (858) 459-0077.