FOR IMMEDIATE RELEASE:
WESTON SPENCER JOINS 2018 SMILES FOR LIFE CAMPAIGN TO HELP CHILDREN IN NEED
La Jolla/Rancho Santa Fe, CA– March 1, 2018 – Local dental patients can have their teeth whitened and help a child in need by visiting local Crown Council dentist Dr. Weston Spencer. Today marks the beginning of the 21st annual Smiles For Life Campaign.
The campaign runs from March 1 until June 30, and 100 percent of the proceeds from teeth whitening procedures done at [Name of Practice] are contributed directly to the Smiles for Life Foundation. This foundation uses donations from the community to help fund worthy children's charities and humanitarian work, both locally and around the world.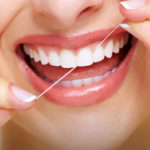 Tooth whitening patients receive their smile brightening procedure at a discounted rate. They can enhance their own smile while also improving the lives of disadvantaged children.
Since its creation in 1998, the Crown Council's Smiles For Life Campaign has raised more than $40 million for seriously ill, disabled, and disadvantaged kids thanks to participation from local communities and dental practices. Smiles For Life hopes to continue this tremendous pace for donations in 2018
Greg Anderson, director of the Crown Council, explains: "Smiles For Life allows a person to help children in need by doing something that benefits them as well. Dr. [Dentist Name] donates [his or her] their time and expertise, while Ultradent generously provides all Opalescence whitening products. Patients receive a brighter smile and help children get a brighter future."
Anyone interested in donating directly without teeth whitening can do so by clicking here.  Participants can also refer friends to [Dentist Name] by linking to the Smiles For Life site, making it easier than ever to give the gift of a new smile to friends and loved ones, while also giving hope to children in need.
Half of the donations raised by Crown Council dentists are given to their preferred local children's charity. The rest goes to the Smiles For Life Foundation to support its national and international initiatives, including programs in the Dominican Republic, Bolivia, and Guatemala.
Smiles For Life also maintains a strong longtime partnership with the Garth Brooks Teammates for Kids Foundation supporting Child Life Zones in Children's Hospitals across the United States. Stay tuned to see how much Smiles For Life is able to raise this year.
Patients who would like to get involved should talk to Crown Council dentist Dr. [Dentist Name] at [link to dentist website].
For more information on the campaign, please visit: http://smilesforlife.org/.
About The Crown Council:
The Crown Council is an alliance of driven, dedicated dentists who are committed to excellence in their practice, improving their patients' oral health and bettering the communities around them. By creating the Smiles For Life Foundation in 1998, the Crown Council has been able to provide a way for dentists to serve others through charitable work. Information about the Crown Council is available at: http://crowncouncil.com/.
Weston Spencer DDS Contact: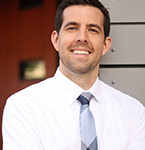 For all media or general inquiries, email office@westonspencerdds.com or call (858)524-4795.