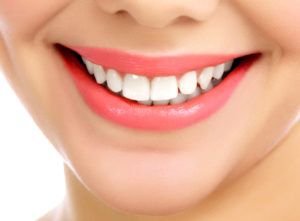 Your smile is worth a thousand words. It is very important that you safeguard your smile and teeth for years to come. However, there are instances where your teeth may become chipped or broken due to injury or daily eating habits. When this occurs, getting an entire crown or veneer can be costly and time consuming. Rather than spending thousands on a crown, you could have the space between the teeth filled with a simple procedure known as dental bonding. Dental bonding is a procedure where your dentist applies a bonding solution to your teeth to fill in any gaps or match the coloration of your tooth to the rest of the teeth. Dr. Weston Spencer offers dental bonding services for patients in La Jolla who want evenly white teeth without the hassle of extensive dental work.
What is dental bonding?
Dental bonding is a simple in office procedure where Dr. Spencer will fill in broken chips in the teeth with a bonding solution. This bonding composite is applied to the surface of the teeth and is created to match the color of the teeth. When dried, the composite will hide any chips or discoloration in the teeth. This procedure is performed within the comfort of Dr. Spencer's office in La Jolla or Rancho Santa Fe. There is minimal preparation and Dr. Spencer does not use needles or anesthetics when applying the bonding material.
There are two kinds of bonding procedures: direct composite bonding and adhesive bonding. Direct composite bonding is a procedure where the dentist uses a bonding composite that is matched to your specific tooth color to fill in gaps and chips. The dentist will directly apply the composite material to your teeth and cure it with a special light. Dr. Spencer will slowly apply the composite in layers to ensure that your tooth shape is precise and fits within the mouth. He will carefully shape and mold the composite to match the shape of your teeth so that it appears natural. Once he has shaped the material, he will use the curing light to dry the material. Once dry, the material is just as strong as a tooth. Adhesive bonding is used to attach veneers and crowns to the teeth. It is performed in a very similar way to direct composite bonding.
How do I care for my bonded teeth?
It is very important that after your procedure, you take good care of your composite bonded teeth. Since they are still teeth, they need to be cleaned twice a day. You can floss and brush them as you would natural teeth. It is also important that you refrain from eating hard food such as nuts and candies that might chip the bonding composite. You should also refrain from poor lifestyle habits such as biting your nails or grinding your teeth as this may injure the tooth. Dr. Spencer's bonding procedures will give you a brand new smile that will last many years if well cared for.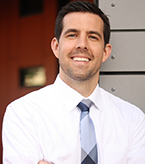 Dental bonding is an excellent choice if you desire an even, white smile without the hassle of having crowns placed. If you are interested, call Dr. Spencer's La Jolla office at (858) 459-0077 today at or reach out online to schedule a consultation to learn more about this simple process.