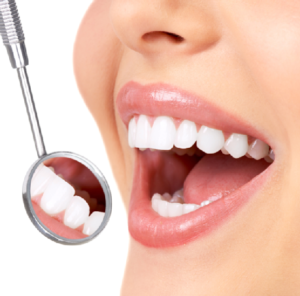 Your teeth and gums are your most important assets to your face. They brighten your face when you smile and can be your most defining characteristic that people remember. To preserve your smile, you need to brush, floss, and ensure that you have your annual cleanings. However, despite regular care, there are cases where the gums around your teeth can begin to recede. This can be upsetting as it gives the guise that you are older than you really are or that you suffer from periodontal disease. Fortunately, there is a simple procedure that can restore your gums to their full healthy appearance, a gum graft. Despite the unusual name, this is a common procedure that is very effective in restoring receding gums. Dr. Weston Spencer offers patients in La Jolla and surrounding areas gum grafting to help them restore their confidence.
What is a gum graft?
A gum graft is a special procedure that is used to treat receding gums and exposed tooth roots. The patient's gums may have receded to the point where the roots of their teeth are exposed to the air. This can cause discomfort and pain when eating and talking. A gum graft is a procedure that rebuilds the gum around the tooth so that the teeth and gum appear normal while stopping any pain. A skilled dentist such as Dr. Spencer takes a small sample of gum tissue and inserts it into the area with the exposed root. This graft allows the reduced gum line a chance to rebuild itself using the graft as a base.
Are there different types of gum grafting?
Dr. Spencer performs several different kinds of gum grafts depending on the severity of gum recession.
Connective-tissue grafts: This kind of graft is used commonly to treat a receding gum line that has exposed the tooth's root. Dr. Spencer will take a make a small incision and remove a sample of tissue around the roof of the mouth and transfer it to the affected area. He will attach the palate tissue to the gum tissue to promote the gum tissue to grow.
Pedicle grafts: Unlike a connective tissue graft, this kind of gum graft involves taking gum tissue near the affected area and inserting it into the receding gum. This kind of procedure can be performed in people who have mostly healthy full gums.
If you suffer from receding gums, Dr. Spencer can expertly restore your gums with his precise technique. To best ensure that you do not feel any discomfort on the day of your procedure, he will administer an anesthetic. Once he has administered the anesthetic, you will feel no pain and the procedure takes very little time. Once he has finished reassigning the tissues he will close the area with small sutures that will dissolve, leaving no scarring. Dr. Spencer recommends that you refrain from eating hard or crunchy foods that may irritate the new gums. He will give you a special mouthwash to help rinse your mouth and gums each night. This rinse will help prevent any infection and quicken your recovery.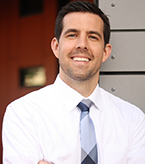 If you are interested in learning more about restoring your smile and gums call Dr. Spencer's office today at (858) 459-0077 or reach out online to schedule your first consultation.