Your teeth are far more important than just for smiling. Your teeth also impact your general health and if you have any untreated issues, the rest of your body may suffer. In order to keep your smile in the best of shape, Dr. Weston Spencer may recommend that you have dental crowns placed to maintain the integrity of your smile.
[videoplay autoplay="0″ videourl='/sitevideos/AboutThePractice-HD.mp4′ cssclass='myclassVideo']
What are dental crowns?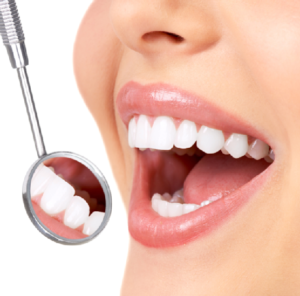 Dental crowns are essentially caps that protect the delicate structure of your tooth. Dr. Spencer fits dental crowns for patients in Rancho Santa Fe for may recommend for many possible reasons:
To prevent further decay in compromised teeth
To hold together a severely damaged tooth
To cover and hide large chips in teeth that cannot be filled
To support a dental appliance or structure
To slow decay for children and people who struggle to clean their teeth regularly
To protect a tooth following root canal therapy
During your first consultation, Dr. Spencer will analyze your mouth and teeth. He may take x-rays and images to determine whether a dental crown is necessary. He will discuss these options with you and help you make an informed decision regarding the function of your teeth and benefits to your overall health.
What are my options for dental crowns?
Dr. Spencer uses a variety of materials for his dental crowns. Depending on your unique case, he may choose from stainless steel, metal, porcelain bonded metal, or ceramic crowns. Metal crowns such as gold or palladium are an excellent choice if you have an active lifestyle. They do not wear down easily or break. Ceramic crowns are made to match your tooth color so that crowns blend in with your smile. Due to their aesthetic appeal, ceramic crowns are often the medium of choice for dental crowns in La Jolla and surrounding San Diego.
How does the process work?
To get a dental crown fit, it usually takes two different office visits. Dr. Spencer will first examine your teeth so that he can determine the size and shape of the crown. He may apply a numbing agent so that you are as comfortable as possible. If needed, he will fill up in the shape of the tooth if its shape is irregular or file it down if the tooth is too small. After doing this, he will take molds or impressions of your teeth. After taking molds, he will send these off to a lab where they are processed and a custom crown is fashioned.
Between the time that you have a permanent crown fitted, he may offer a temporary crown that will allow you to live your life without discomfort. While wearing this temporary crown, you should chew on the opposing side of the mouth and avoid flossing in the immediate area surrounding it,
During your second visit, Dr. Spencer will fit the crown to your mouth. At this time, he uses a special bonding agent to attach the crown to your tooth. Depending on your case, he may fit you with a gold, palladium, or ceramic crown. Dental crowns do not require extra care, but you should clean and floss as usual to ensure lasting results.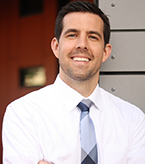 If you are ready to smile with confidence again, contact the office of Dr. Weston Spencer for a consultation at (858) 215-2153 or reach out online. His friendly staff is available to answer questions and guide you towards a healthier smile.