Having orthodontic work can be long and tiresome. You may worry about having to be in braces for many years. Braces can be uncomfortable and require many adjustments. With newer technology, orthodontic work can be much faster and efficient. Dr. Weston Spencer offers orthodontic treatment with Acceledent Aura in Rancho Santa Fe to help decrease the amount of treatment time needed in braces. With Acceledent Aura, you can be smiling with straight teeth in as little as a couple of months.
[videoplay autoplay="0″ videourl='/sitevideos/AboutThePractice-HD.mp4′ cssclass='myclassVideo']
What is Acceledent Aura?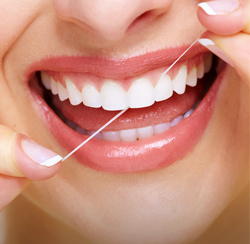 Acceledent Aura is a unique kind of machine that accelerates the time it takes for your teeth to move. The actual machine is very small and portable. When you use Acceledent, you simply place it in your mouth and position it on your teeth. Then the device vibrates for twenty minutes at it gently massages and stimulates your gums and jaw. During this time, you do not need to be holding the device. You can sit back and read a book or watch TV. Once done, you can simply wash and put the device away until the next time you need to use it. Acceledent only needs to be used 20 minutes a day for it to work. Use it whenever it's convenient for your busy schedule.
How does Acceledent work?
Acceledent works by stimulating your roots of your teeth and jawbones to increase cellular activity. The micropulses sent out by Acceledent act to increase the cellular activity, which in turns speeds up the rate at which your teeth move. Acceledent's microvibrations are very gently and do not hurt at all. It simply feels like a soothing vibration in your mouth. Orthodontic work when used in conjunction with Acceledent is far less painful and takes less time because Acceledent has made your gums and teeth supple and easy to manipulate. As a result, your mouth needs less work to move the teeth into place. Acceledent can decrease amount of time you need braces by fifty percent.
How do I get Acceledent?
In order to determine if Acceledent is the best choice for you, Dr. Spencer will assess your teeth and jaw, while considering your treatment plan. He can make a recommendation if using Acceledent will help quicken your treatment time. If he believes that Acceledent will benefit you, he will provide the device and help instruct you on how to properly use it. Throughout your treatment, he will complete regular check ups to monitor your progress and see if Acceledent is displaying the expected benefits.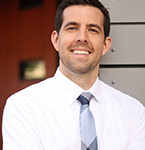 If you want to speed up the amount of time you or your child needs to be in braces, Acceledent may be the best option. With Acceledent, long painful orthodontic work can be worries of the past. You can contact Dr. Spencer and his friendly staff at his office at (858) 215-2153 to learn more about Acceledent Aura treatment. You can also reach out online to discuss your options and to schedule your consultation.