Treating oral cancer goes hand in hand with addressing your overall oral health. Existing tooth decay, known as caries, will need to be treated and in some cases, teeth may need to be extracted. Oral cavity cancer can occur anywhere in the mouth including the gums, cheeks, tongue, throat, or tonsil. Regardless of where the cancerous cells are in the oral cavity, a full mouth rehabilitation after oral cancer in Rancho Santa Fe can provide a smile makeover and get you on the road to a healthy mouth once again.
[videoplay autoplay="0″ videourl='/sitevideos/AboutThePractice-HD.mp4′ cssclass='myclassVideo']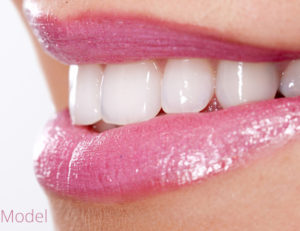 If extractions are part of your oral cancer treatment plan, it is important it find a skilled dentist who specializes in full mouth rehabilitation. Dr. Spencer has years of experience with complex full mouth restoration. He is an expert on dental crowns, dental bridges, implants, veneers, and dentures. These treatments may be combined to restore the look and function of your teeth.
Dental Crowns
Dental crowns are quite versatile in that they can be used on a prepared tooth or attached to dental implants. In either case, dental crowns restore both the function and appearance of a natural tooth. If a tooth has been damaged due to decay or extracted as part of your mouth cancer treatment, dental crowns can provide the structural support you need to chew and speak comfortably.
Dental Bridges
Dental bridges are an option when one, two, or three teeth are missing in a row. They are dental appliances that are attached to the surrounding healthy teeth and fill in the gap of missing teeth. This secures a strong bite and ensures that the surrounding teeth do not shift to fill in the empty space left from extractions.
Implants
Dental implants are suitable when one or more of your natural teeth have been extracted or are missing. Implants are incredibly strong as they are surgically placed into the jaw and fuse with the bone over time. This makes a replacement for the lost root system. Dental implants are very stable and do not depend on the surrounding teeth for support or function.
Veneers
Porcelain veneers are a very thin layer that covers the front of natural teeth. They allow the color, size, shape, or length of your teeth to be more uniform in appearance. Veneers easily cover damage done to the enamel of your teeth and are a simple way to give yourself a smile makeover.
Dentures
Dr. Spencer offers a range of custom dentures including partial dentures for just a few missing teeth, complete dentures that can replace all of the top or bottom teeth, and implant supported dentures that are a more permanent, fixed solution. Dr. Spencer can help you determine which option is best for you and your oral health needs.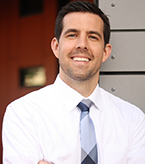 If you are ready for a full mouth restoration or simply want to learn more about implants or veneers, give Dr. Spencer a call at (858) 215-2153 to schedule a consultation, or reach out online for more information from our friendly team. Take care of your teeth and get your smile back after oral cancer with the help of the skillful hands of Dr. Spencer, serving Rancho Santa Fe and La Jolla, as well as surrounding San Diego