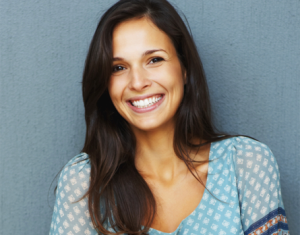 The loss of teeth can certainly wipe the smile off of someone's face, but it can also prevent teeth from functioning properly. The teeth work as a unit to allow us to eat, chew, and speak throughout the day. So when a patient suffers with the lost of a tooth it can have lasting effects on their oral health. Dr. Weston Spencer can recommend many options for his La Jolla dentistry patients, including dental implants. For patients interested in implants, there are different options available based on your individual needs.
Dental implants utilize a surgically placed titanium post to support a crown. The implant performs similar to a tooth's natural root, fusing to the supporting bone to form a strong foundation. Implants allow patients to correct a single or multiple teeth with a porcelain crown or bridge. Advancements in dental implants make them a great option for many patients, particularly with the options we have available here in La Jolla.
Standard Dental Implants
For standard dental implants, a titanium post is placed into the jaw. Osseointegration, the process where the post fuses to the bone, can take two to six months as the body heals. After the healing process is complete, an abutment is affixed to the implant to hold the crown or bridge. Impressions of the mouth are taken and sent to an off-site lab, where they will create the replacement. Once completed, the porcelain crown or bridge is attached to the abutment, restoring the structural integrity of the teeth.
Same Day Implants
For emergency situations, same day implants offer our patients the opportunity to enjoy a beautiful smile within the same day. When patients need the function and look of teeth without waiting weeks, same day implants offer La Jolla patients an immediate solution. Instead of waiting, patients receive a temporary crown. With the temporary crown, patients are able to walk out the door with confidence.
All-On-4 Implants
All-On-4 implants are a specialized technique to replace an entire row of missing teeth. The implants act similar to dentures, but with the permanence of your natural teeth. Rather than utilizing an implant very each individual tooth, four implants are able to support an entire arch of teeth. The implant posts are strategically positioned to provide the necessary support. The individual crowns are placed into a flesh-colored based to match the gums and then attached to the four posts. All-On-4 implants offer benefits over traditional dentures, include the prevention of future bone loss and gum recession.
Dental implants are a wonderful and long-term solution for many patients but they are not ideal for everyone. During your consultation, Dr. Spencer will determine if you are a good candidate for implants based on your health and supportive bone structure. In some cases, implants can still be used after the support bone has been modified. An oral exam and X-rays will be used to determine the candidacy.
Prior to any of the dental implant procedures, patients will be administered local anesthesia. When the procedure is completed, patients will be advised of care instructions. The healing process varies, although full healing typically takes from two to six months, based on the health of the patient. Excessive force should be avoided through this time. A soft diet is preferred so as not to disturb the implant during healing.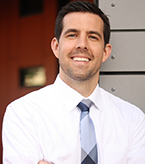 If you or someone you know could benefit from dental implants in La Jolla, contact our office in beautiful La Jolla. Our friendly staff is available to answer your questions and schedule your appointment. Discover the difference of our comprehensive and conservative dentistry when you call (858) 459-0077.