All-on-4 Dental Implants Cost La Jolla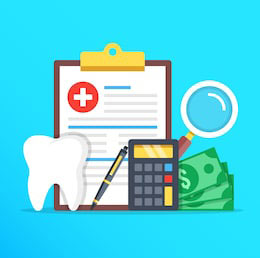 All-on-4 is designed to provide a complete set of prosthetic teeth anchored to four dental implant posts in a single appointment. Nobel Biocare, the manufacturer of All-on-4, promises shorter treatment, less pain and lower costs than traditional or implant-retained dentures.
Speaking of lower costs, Dr. Weston Spencer is often asked about the cost of All-on-4 at his office in La Jolla – North Pacific Beach. It's understandable that candidates facing complete tooth loss want to evaluate cost when weighing their replacement options.
How All-on-4 Cost Is Determined
All-on-4 cost varies by patient. No two treatment plans are exactly alike and every patient has a unique set of needs. There are several elements that will factor into the cost of your All-on-4 treatment, including the following:
The type of implants used
The material used to create the artificial teeth
The number of X-rays and CT scans taken to plan treatment
Whether teeth need to be extracted prior to placing the All-on-4 system
Whether bone grafting is needed prior to placing the All-on-4 system
Whether infected bone or gum tissue needs to be extracted
The qualifications and experience of the dentist placing All-on-4
The type of sedation dentistry utilized (oral, IV, anesthesia)
The best way to get a quote for All-on-4 is to book an informational consultation with Dr. Spencer and our team. After the dentist meets you, examines your mouth and discusses your needs, our office manager can estimate treatment costs and go over payment and financing options.
Does Insurance Cover All-on-4?
Dental insurance plans can vary widely in what they do and do not cover. In general, All-on-4 is considered by many insurance companies to be elective and thereby not eligible for benefits. However, it's difficult to say for certain what your plan covers.
It's best to check with your individual insurer and verify your plan details. You may be eligible for a portion of the procedure but not the entire treatment. Our staff would be happy to answer any questions you have and, if you are eligible for coverage, help you submit a claim.
An Investment in Your Smile and Oral Health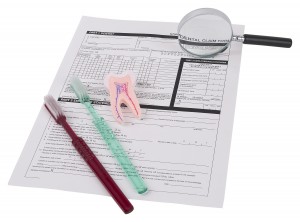 All-on-4 is an investment in the appearance of your smile and your oral and overall health. The system enables you to eat, speak and smile confidently without pain or limitations. The dentures help preserve your facial appearance by preventing the complications associated with complete toothlessness. The implant posts may also keep your jawbone from weakening and deteriorating, which can cause the facial features to look sunken-in or hollow.
When thinking about the cost of All-on-4, it's important to understand that some dentists may offer rock-bottom pricing on the system. Although it's tempting to save money, you should avoid anyone that offers dental care at a discount. The low prices may be covering up the dentist's lack of experience and skill. As the saying goes, "You get what you pay for," and if an inexperienced dentist places your implant posts and dentures, there is a good chance they may fail and need to be completely redone at an additional cost.
Put your mind at ease and select a trusted, talented dentist like Dr. Spencer for your All-on-4 treatment.
All-on-4 Cost in La Jolla, CA
For more information about All-on-4 cost, please contact Dr. Spencer's San Diego-area location. We can either give you more details over the phone or book an appointment for you to meet the dentist and discuss your treatment options.